What is 3D Puff Embroidery?
3D puff embroidery digitizing is a revolutionary way to create highly realistic embroidery digitizing from 2D formats. 3D puff embroidery digitizing is a great way to create a color enhancement and add textures to your embroidery design. This embroidery digitizing allows you to create 3D effects without using the 3D equipment, just by using your embroidery digitizing software, and your imagination.
While you may be familiar with the idea of 3D puff embroidery digitizing. 3D puff embroidery digitizing is different, it is a brand-new technology that has never been seen before in the embroidery digitizing industry, and we pride ourselves in being the first to offer it to the public. This digitizing service is the best way to make your work look top-notch.
You can get the best quality clothing at an affordable price here. We have the most professional, talented team of digitizers, who complete your project with hard work, and your satisfaction You can get the best quality clothing at an affordable price here. We have the most professional, talented team of digitizers, and who complete your project with hard work, and your satisfaction.
Example Sewed Embroidery Designs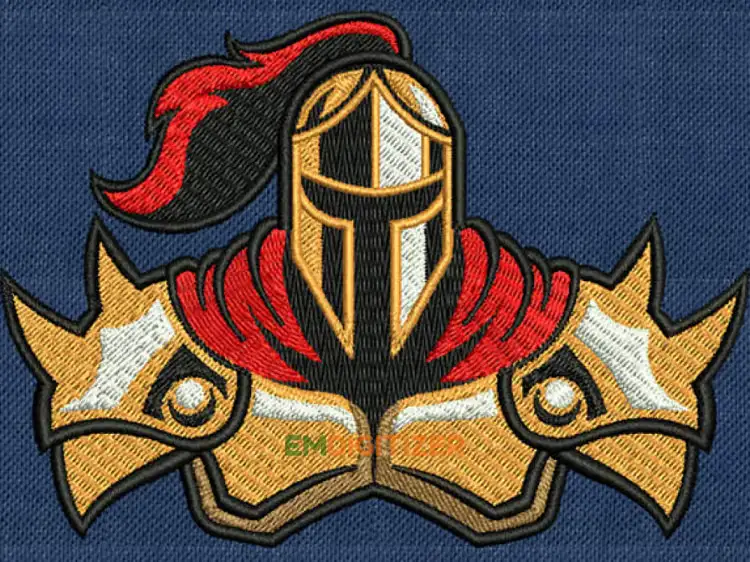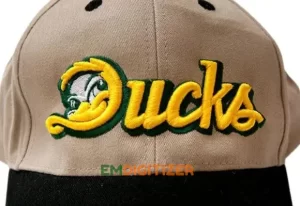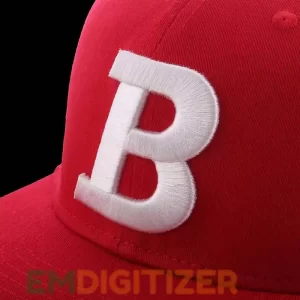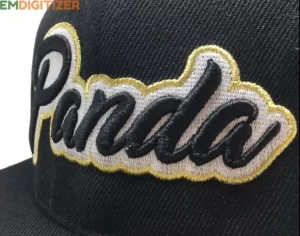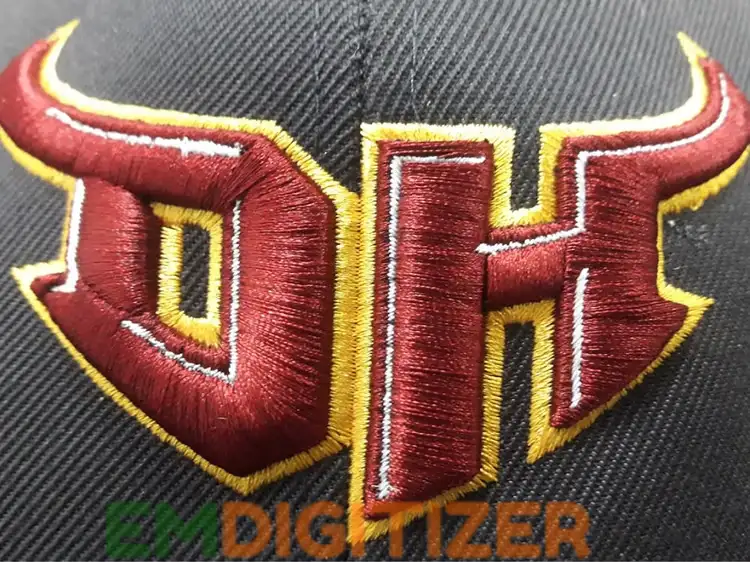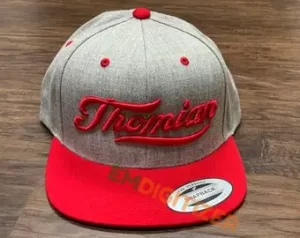 How To Make 3D Puff Embroidery Digitizing?
The major foam material used for the project's physical element is referred to as 3D puff embroidery digitizing. You can use a variety of stitch colors and fabric types including 3D puff embroidery digitizing by using different shades and ranges. To make the 3D puff embroidery digitizing design should follow some steps:
Open File In Wilcom
Import File
Outline The Object
Adjust Measurements
Lock Stich
Complete The Object
Adjust Density
Set The Priorities
Save The File
Open File In Wilcom
First of all, you need software that helps you create a 3D puff embroidery digitizing design. For this, Wilcom is the best software to make the embroidery design, so this software installs on your computer. After installing wilcom software you will be able to use the icon option of this software in the top left corner of the home page.
Import File
To import a graphic into Wilcom, You'll need to first select the option from the main page. Once you open up the import graphic option, you'll be prompted to select the file you want to import. The easiest way to do this is by clicking and opening the graphics option after that, choose your preferred vector file in Wilcom, and open it. This is done on the upper side of the main page.
Outline The Object
Click the inner of the grey option of the item, then outline it by choosing Column C from the list on the left and modifying the outline's setting as necessary.
Adjust Measurement
If you want to change the width, angle, corner, or fraction of any object, you can do it. For this, Simply select the object properties button to go to the right of the name of the main page. In addition, You can adjust the length, sides ratio, and many more options with this software.
Lock Stich
Once you have created a 3D model of the object you want to print, the next step is to lock and stitch all corners of the object. This is necessary to ensure that the object will hold its shape during the printing process.
Complete The Object
This software (Wilcom) provides you with many useful options to create the perfect 3D puff embroidery design. After constructing your object, you can begin arranging its interior by clicking on its interior side and modifying the specification to suit your needs and preferences.
Adjust Density
After you have gotten your 3D object ready to go, it's time to adjust its density in the inner part object. You'll want to make sure that the density of the 3D object matches the density that we're trying to convert it onto.
Set The Properties
With the variety of colors and patterns, to choose from, you can find the perfect design to moplment your space. And with our easy-to-use outline tools, creating your unique design is easier than ever.
Save Files
When you complete the design then you need to save your file in a supported file on your PC. Just click on the file option and select the save option. Then all, you need to do is name the file and choose where you want to save it.
Why Should You Get Emdigitizer Service for 3D Puff Embroidery Digitizing?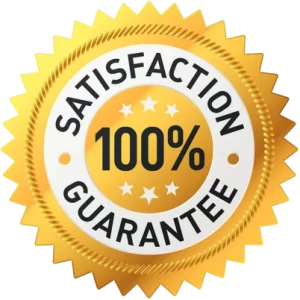 The Emdigitizer company is one of the most famous in the whole world and provides a wide range of embroidery services. This company also provides 3D puff embroidery digitizing services with talented, and experienced digitizers. Our digitizers can customize your embroidery design to turn it into an attractive design.
It has become quite popular among many companies these days as it is one of the most cost-effective forms of embroidery and can be used by both small and large businesses alike.
Emdigitizer allows you to create your unique patterns, which are then sewn together with other fabrics. Also, our digitizing company allows you to choose any design, color, shape, and everything you want in an embroidery design. It's a friendly way to add incredible detail to your garment without causing harm to the fabric.
3D Puff Embroidery Digitizing Tips
When it comes to 3D fluff, digitizing the artwork is the crucial component that, if done incorrectly, may make your design appear dreadful, In this situation, we would advise using both an expert digitizer, and reliable digitizing software.
When creating your art, learn how to generate stops at various places. For, instance, you thought to be able to halt after a change in hue.
Place the foam there, and secure it with tape. After the first stitch, there is no need to be concerned about the artwork shifting.
First, make the borders, next, add the stain stitches. This border help to create a "cut" in the foam facilitating your ability to remove it.
To remove the extra foam, first of all, stop the machine.
Cover the puffy area after completing the remainder of the artwork.
Clean the poorly sewn product with nippers, and shrink any surplus foam using a heat gun.
3D Puff Embroidery Foam
Using the 3D puff embroidery digitizing technique, a piece of foam is placed beneath the needlework to give it a raised or 3D appearance. We carry a wide variety of foam products in different thicknesses to suit your needs. Whether you need 2mm, 3mm, or 4mm foam, we have covered it. We only use the highest quality material to ensure durability and comfort.
It offers me the high loft I require and the greatest outcomes, and my customers have always been pleased with it. In addition, You should choose the color of the foam the same as the color of the thread. Although it isn't always practicable, try to use the shade of the nearest color.
Conclusion
When it comes to using puffy embroidery foam, you have got a lot of options. You can create the illusion of depth in your design by using the puffy embroidery foam of benign three-dimensional. In addition, remember: when using 3D embroidery digitizing designs, always use a digitized design for this use so that there are no safety risks for your machine or apparel.
I hope you're satisfied and you are very excited to get our service after getting the knowledge about 3D puff embroidery digitizing through this blog. This information is enough for you about the embroidery digitizing. If you want any information about the 3D puffy embroidery service or any embroidery service, and also you want to get our service so contact us. We have, and our embroidery services are available 24 hours every day, 7 days a week.
If you have any questions leave comments or you can visit our social channels for more updates regularly. We provide embroidery digitizing services if you need digitizing services feel free to contact us or email us.