Welcome at EMDIGITIZER

Are you looking for machine embroidery digitizing and Vector art service with super fast turnaround & excellent Quality?
Embroidery Digitizing Service
Free Quote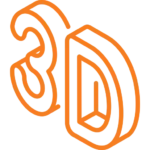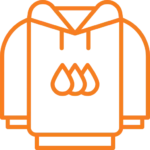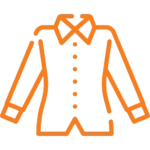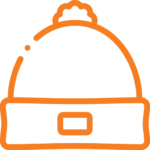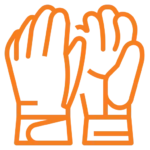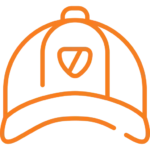 1K+ Clients From Famous Brands To Small Businesses
EM Digitizer offers quality embroidery digitizing services for embroidery machines. Experienced embroidery digitizers digitize all designs. We are a good-rank digitizing company committed to making designs beyond perfection, giving your images and logos a new life.
We have a team of professional embroidery digitizers who know the technicalities of digitizing and deliver you the most satisfactory results. Our team always ready to create embroidery designs and vector designs for you.
Rhett Mackend
I need a file conversion done asap.
I need a file conversion done asap. The turn around time was fantastic, and the work correct. My embroidery shop opened the file with no issues. I recommended this company to our embroidery shop, as they can't convert files. The price to me was excellent for the quick service. Rhett
Yvonne Parks
I had design made by someone else
I had design made by someone else - photo to PES. The quality difference was amazing. Quick to respond with quote and with design once ordered. Also made adjustments as requested
Cindy Lou
Stitched out perfectly
Stitched out perfectly. Custom patch for my grandson's baseball team. I made a patch with it and I also embroidered it on a hoodie for myself. Turned out beautifully
NORTHEAST DIST #5
Excellent customer service
I contacted EM DIGITIZER after seeing a post on Facebook for their services. I am so glad I did. Affordable pricing, quick digitizing setups. AND when your new and out of your element they corrected my mistakes and resized till perfect for my project. I will be a repete customer often. Thank you EM DIGITIZER.. Date of experience: September 02, 2022
Why We Claim To Be the #1 Embroidery Digitizing Company
Fast Turnaround Time
We offer quick turnaround time for digitizing and designing. Get your design digitized within a few hours about 2-12 hours.
Low Edit Ratio
Our team digitize designs to their perfection so that they don't require editing. We welcome any changes you request and don't charge for additional changes.
Friendly Customer Support
We have a friendly support team that's avialable 24/7. Our team is experts in their relevant fields to help you solve your technical issues regarding embroidery or printing. You can contact us through email, live chat, or phone.
Guaranteed Quality
No quality, no money! We assure you will get the best quality. We have a strict quality check process. Every design must pass a different quality check by a professional embroidery digitizer before it reaches you.
Why Choose EMBROIDERY DIGITZER?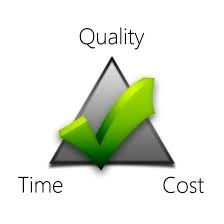 Team With Experts

We are led by a team of experienced embroidery digitizer and vector artwork designers who know their job well.

Secure Payments

We always accept payments via easy-to-handle, hassle-free and secure payment methods like credit cards and PayPal.

Fast Turnaround

We have a Fast turnaround for digitizing and designing. Get your design digitized within 4-12 hours
Frequently Asked Questions
Outsource Your Designs To Save Time & Money
EMDigitizier offers a Risk-FREE trial design at a flat 50% discount. We are 24/7 client support available. You can easily compare your existing digitizing service provider.
Embroidery Digitizer
As Embroidery Digitizer: we have a team of experienced digitizers that help create different types of designs, including complex and detailed ones.
They understand the embroidery works and create designs which are sew out perfectly on the machine. They are experts working with different file types, such as DST, PES, XXX, and JEF. They can digitize different types of embroidery design like 3D puff, Applique, and gold work.
We are experienced in logo digitizing and custom embroidery digitizing.
We can digitize all logos for hat embroidery. This is one of the best placements for embroidery logos. If your main objective is business branding, then hat embroidery is best.
As an online embroidery digitizing company, we provide 100% results to our customers.
Embroidery Machine Digitizing
We provide all types of embroidery digitizing for all embroidery machines and any file formats. Machine embroidery digitizing services online at an affordable price for promotional products. Get a logo digitized with a super-fast turnaround.
Custom Embroidery Digitizing
We offer custom digitizing of embroidery designs for all types of commercial logos and designs for personal projects. Our digitizing technology creates your custom machine-embroid able logo or design within 6 Hours. We provide on-demand digitizing services to our customers. If you are looking for custom embroidery digitizing, you are in the best place.
3D embroidery gained prominence to emphasize embroidery on caps with sports-based logos. For high quality and extremely economically priced with fast turnaround customized puff embroidery digitizing and other such services, contact us immediately by filling in the form on the contact page.
Embroidery Digitizing
Embroidery digitizing services Export Embroidery digitizer, Honest Digitizing is Here. Hy Everyone. We are professional Embroidery Digitizers working in the Embroidery Digitizing field for more than ten years!
We can CONVERT/DIGITIZE TO DST, PES, VP3, OFM, or other Embroidery file formats. Embroidery Digitizing is not just our job, but this is a passion as well; that that's Why w always make sure to time to my customers because we don'tdon't compromise on quality.
We digitize for any kind of embroidery style like 3d PUFF, Applique,3d Designs, text, logos, signatures, Chest, hats, Jacket back, Mast Aprons, Sattin, Tatami ETC or you want ETC. Please Feel Free to contact us before you place your order or have any questions. Regards, Jhon Embroidery Digitizing
Logo Digitizing
Emdigitizer is one of the best logo digitizers in the world; Every embroider should try their services.
Digitizing Company
There are multiple embroidery digitizing companies that exist over internet. For example, Migdigitizing, Digitizing Made Easy, Absolute Digitizer, Digitizing, and Digitems etc.
EM Digitizer is one of the best embroidery digitizing than other digitizing companies. There are a few reasons why Emdigitzer claims as the best company.
Lowest prices than other digitizing companies.

Turnaround is better than other embroidery digitizing companies.

Don't charge for revisions. Most digitizing companies charge extra for additional changes.
Best Embroidery Digitizing Company
Important factors influencing any digitizing company are the quality of embroidery digitizing, Customer support, and turnaround time. EMDigitizer has achieved all of them by expiring customers with 100% satisfaction.
What is the purpose of embroidery digitizing? Digitizing embroidery is convert artwork into a digital file using software that allows machines to understand the needle's path. This process needs to be automated, and great digitizing is considered an art form if done correctly.
High-Quality Embroidery Digitizing
High-quality embroidery digitizing refers to converting a design or logo into a format that an embroidery machine can read. The resulting digital file controls the embroidery machine to recreate the design on fabric.
The digitizer must understand the capabilities and limitations of embroidery machines and the characteristics of different fabrics and threads.
The digitizer will use specialized software to create a digital version of the design, considering factors such as the type of fabric, thread colours, and the desired finished look of the embroidery. They will also ensure that the design will stitch out correctly and efficiently, considering underlay, density, and pull compensation.
High-quality embroidery digitizing will result in a finished product with a professional, polished look that will hold up well over time. The design needs to be digitized by a professional who understands the embroidery machine, the fabric, and the thread to produce a high-quality embroidery design.
Embroidery Digitizing Company
As EMdigitizer is an online embroidery digitizing company, we provide all types of digitizing services. We claim ourselves as the best embroidery digitizing company because we charge nothing if we don'tdon't satisfy our customers.
From our experiences, we met hundreds of customers that come from other companies. We are happy that they could have been more satisfied with their services.
Custom Embroidery Digitizing
Before going into detail, I would like to answer the question: What is a custom embroidery digitizing service?
Custom Embroidery Digitizing converts artwork into appealing embroidery stitches, Sleeves Digitizing, Gloves Digitizing, and all types of Embroidery Digitizing. At EMdigitzer, we convert all types of images to embroidery files manually. All work is done according to the customer's needs.
EMDigitizer provides Custom Embroidery Digitizing Services online. You can get digitized files within 24 hours.
Machine Embroidery Digitizing Service

Embroidery Design Digitizing

Logo Digitizing Service

Digitize Logo For Embroidery
Printful File Digitization
Printful: Digitization is a process that converts your file into a format our embroidery machines recognize. Once a file is digitized, you can reuse it as often as you need. We'llWe'll digitize all embroidery designs in your sample order for free
3d Puff Embroidery Digitizing

Digitizing Artwork For Embroidery

Digitize Logo For Embroidery

Janome Digitizer

Janome Embroidery Software
Hatch Embroidery Digitizer
Hatch Embroidery is a powerful software program for digitizing. With its user-friendly interface and robust feature set. Hatch Embroidery Studio offers comprehensive tools for beginner and expert digitizers.
You can transform your ideas into stunning embroidery using Hatch software. You can import various file formats, including images and vector graphics. And convert them into digitized embroidery files.
You can customize the design by adjusting stitch types, densities, and other parameters to achieve the desired look and texture.
Hatch Embroidery Studio provides advanced features like auto-digitizing which can digitize automatically. It also provides manual digitizing tools for more precise control over the design elements. You can add lettering, create outlines, fills, and modify stitch angles. And make adjustments to achieve the desired level of detail and complexity.
Additionally, Hatch Embroidery Digitizer offers a variety of stitch types, including satin, fill, run, and motif stitches. Its allow you to create a diverse and visually appealing design.
Whether a professional embroider, Hatch Embroidery Digitizer provides the tools and features to bring your creative visions to life. Its comprehensive functionality makes it a valuable asset for anyone involved in embroidery.
Outsourcing your Designs To Save Time & Money
Outsourcing your designs can be a great way to save time and money. You can use their expertise and experience to create high-quality designs quickly and efficiently.
This can reduce time and resources you need on design work. You have resources to focus on other aspects of your business.
Additionally, outsourcing your embroidery designs can help you reduce costs, as you will typically pay a lower rate for the design work than you would if you were to do it in-house.