Today we are going to explore interesting and useful content about starting your own heat transfer business at home. As we have passed through the pandemic, many people tend to establish their businesses where they provide their online services by heat transfer business and they have succeeded. If you ever thought of taking a start in the heat transfer business, there are a lot of benefits that we are going to discuss in this article.
Embroidery Digitizing Services
If you are looking for embroidery digitizing services, EM Digitizer is one of the best embroidery digitizing company. Providing all types of embroidery digitizing. I recommend you test digitizing services.
Heat Transfer Method
One can easily define a heat transfer method as its name suggests, you can use heat and pressure on the design to personalise your craft and this technique is of great importance in the custom apparel, printing, decorating and textile industry. For example, printed T-shirts, cups, mugs, caps, uniforms, jerseys, etc. The heat press is a tool that helps to transfer your favourite design onto the sticky paper by applying pressure. Either you can get your design ready by using this technique or can buy a ready-made design from the internet to decorate the material.
If want you to start embroidery business, visit our blog to know about the best tips and tricks about it.
In the heat transfer business, you are not confined to limited design, you can produce a variety of designs to use on different materials. There is another alternative available which is screen printing that's important too but still many of us show a preference for the heat transfer business due to its viability and variety of services that attract customers most. Most enterprises offer budget-friendly plans on heat-pressing tools for beginners to start their businesses. In such a case, with a little investment, you can get exclusive results.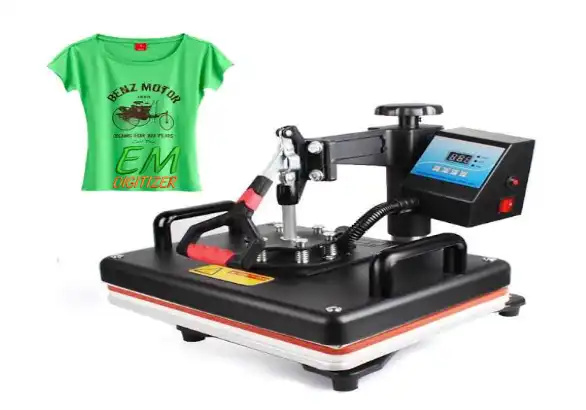 Scope Of Heat Transfer Business
Among all features, the heat transfer business is beneficial for:
To personalized accessories

Promotion

Branding

Source of gift printing for loves ones

The best method to establish your own home-based business due to its low-cost supplies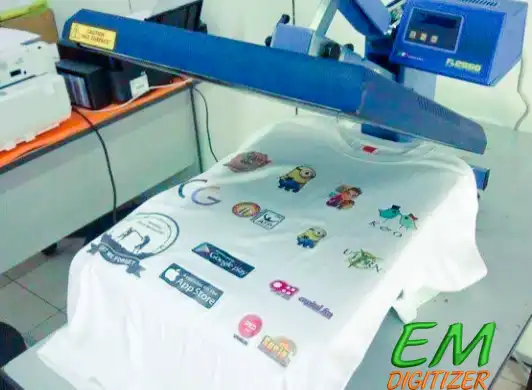 And due to this reason, people make up their minds to add the heat transfer method into their business setup and produce a massive collection of unique designs on their favourite items.
Reason for starting heat transfer business at home
Now that you know its scope and dimensions, let's have a look at the reason why heat transfer supports small businesses even at home because its pressing tools are lightweight and easy to move with. Meanwhile, you don't need to hire employees to help you out in the expansion of your business.
If you are searching the best embroidery machine for home business, you are right place visit our blog.
1) Budget-Friendly Method
The best part of the heat transfer business is that you don't need a heavy amount of money to start this business because all of its supplies are cost-friendly. An estimated amount of heat press tools ranges from$239 for designing cups and mugs etc. But this business requires a lot of investment of about $400 to $30,000. If we talk about supplies such as adhesive paper, sheets and print toner that are easy to find and operate. You don't need to add ink and other chemical dyes to decorate your design. Permanent images are formed only by applying heat and pressure that transfer the design to the surface. So you only need to bear the cost of paper which is$1 for both paper and sheet and toner $50 for garments. Once you have all your supplies in your hand, you can continue to work at home. This is the basic reason why we prefer the heat transfer business over screen printing which is the other way to decorate apparel and accessories but with heavy setup costs.
2)Multiplicity Of Design And Material
The second most important reason to continue the heat transfer business from home is the vast array of designs for printing different surfaces. With a heat transfer business, you have a lot of options to choose from decorating logos and tags for companies along with uniform shirts for a sports group. You can also use this method to imprint designs on items such as casual t-shirts, hats, mugs, plates, footballs, and the list is going on. On the other hand, you can use materials such as cotton and blends to imprint your design. So the benefit of starting a heat transfer business is that you can easily print a design according to the interest of the customer on the material they want. You can design samples of these designs to add to your craft to let customers choose the type of work they want. For example, a beautifully photo-printed mug to use as a gift etc.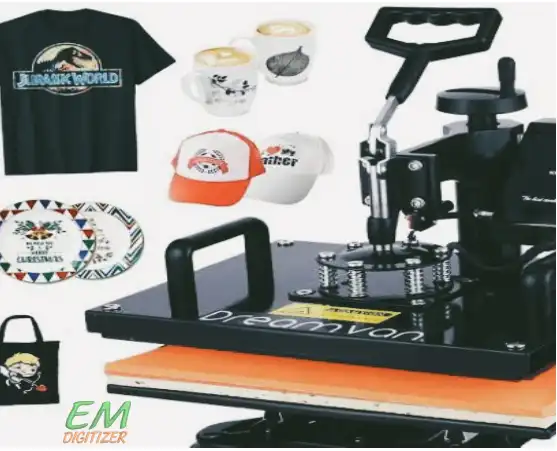 3)Attract More Customers
After collecting all of the supplies you need, you can make a sample of your work to advertise it among the local community and your near ones. With the heat transfer business, it is easy to gain popularity in no time because you are designing garments and accessories that are of common use. On the other hand, if you are new to the business and want people to know about your projects, offering a small discount on your product is the best step to attract more customers. There are many possible ways to expand your business such as:
Both online and offline marketing of your sample products

Use social media and go to make a website that helps to grow your business network.

Send your sample to local companies such as sports and apparel decorators.

Contact the event organizer to hire you to design their branding products and for promotional purposes such as T-shirts, hats, balls etc.
In this way, you are given a chance to find out the target audience to sell your pre-designed and on-demand services. Avoid overburdening yourself for the best quality of work. And that is how starting a heat transfer business has a lot of dimensions to work in.
4)Durability
Products that are of high quality and leave a long-lasting effect are a great source to satisfy customers. Another best advantage of using heat transfer printed products is their durability. In such a case, you are not at risk of deterioration of your design. As we are discussing the custom apparel industry, here we are printing uniforms and shirts that used to be washed and ironed. But with the heat transfer vinyl method, you can easily wash away your printed projects and this printed design lasts for a long time after frequent washes.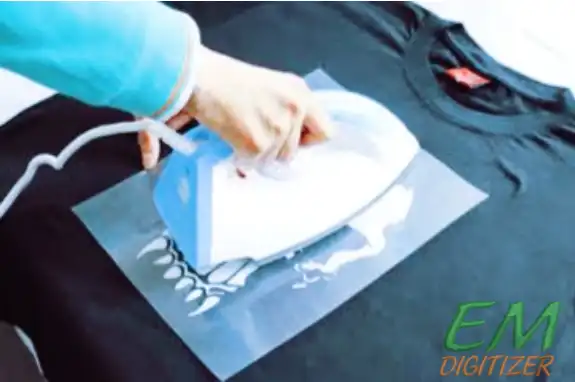 5)More Profit
Pricing on your printed products depends upon the time and energy you invested. That's upon you how much you charge confidently to get sufficient profit. In this method, once you have mastered enough skills to carry out heat transfer business, you will be able to complete larger projects in less time. And this fast production makes your home-based business profitable to meet your needs too. You can even complete a project on the same day. Because the heat transfer business requires less time, investment and energy to print out designs with your desired price tag over it.
What makes the heat transfer business is the size and feasibility of heat-pressing appliances being used. While comparing with the screen printing method, we need to spend money on its setup and other required accessories. One of the interesting features of the heat transfer business is that you don't need to pay off huge amounts of money on electric bills as it is a low-power-consuming method. All these features make your heat transfer home-based business more profitable.
Conclusion
I am sure this post is quite helpful to you so that there will be no doubt left in your mind about starting a home base heat transfer business. It is obvious that whenever we are going to plan to establish a business, we need to keep in mind a lot of factors such as its cost, availability of supplies, setup, durability, billing(in case of using electric appliances) and most importantly the satisfying results. We have summed up all of the feasible features of the heat transfer business that contribute to taking your home business up to the ground. That's why most small entrepreneurs and beginners tend to use heat transfer businesses to be profitable businessmen.