Do you want to launch your own machine embroidery company but are unsure where to begin? Therefore, the first step is to educate yourself on all the aspects that can increase the profitability of your machine embroidery business.
It is a fact that machine embroidery is incredibly fun. Whatever you have in mind can be embroidered. No matter how many ideas you have, it's fascinating that you may give them life by putting them onto the desired material.
(if you want to learn about embroidery business tools, click here)
Embroidery Digitizing Services
If you are looking for embroidery digitizing services, EMDigitizer is one of the best embroidery digitizing company. Providing all types of embroidery digitizing. I recommend you try digitizing services.
But learning machine embroidery is necessary to make this possible. Because nobody is flawless and machine stitching allows for greater room for error.
This is so that we may spend more time and money creating something intriguing, yet a single error can undo even the best-laid plans. For this reason, it is crucial to learn machine embroidery to develop the skills that will help you overcome the anxiety of "I can't do this."
If you want to be skilled in the embroidery industry, you must learn machine embroidery. Learning machine embroidery takes time, you cannot become professional in just one evening.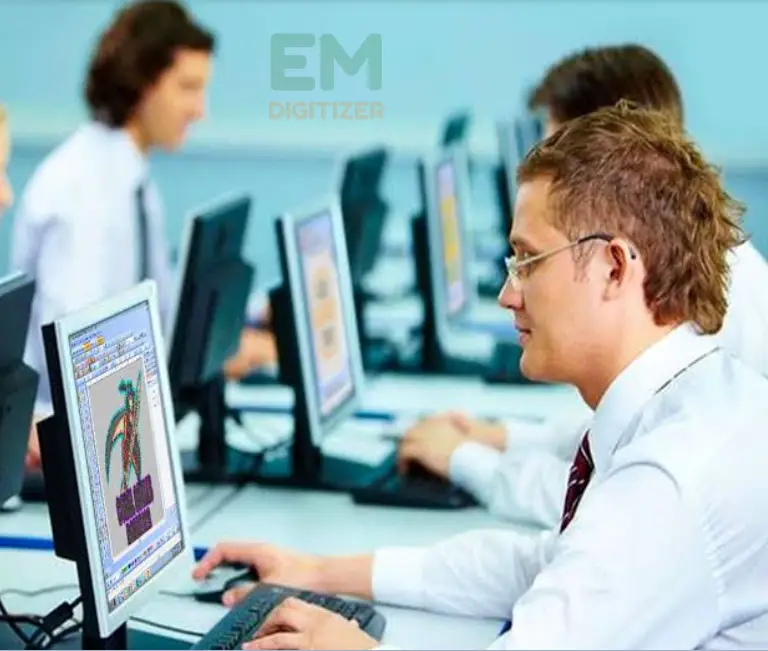 However, once you get the technique down, you can successfully use any type of stitch and embroider any type of design. I'll discuss potential routes to learn machine embroidery that will help you succeed and provide you with the chance to accomplish a significant task.
Why Should You Learn Machine Embroidery?
Learning how to sew a machine is very different from studying literature. To gain the necessary knowledge about developing the skills one needs to start the machine embroidery process, we will learn machine embroidery.
There are still more things to learn, such as how machine embroidery functions, which machine to use, what software to use, and sufficient knowledge of how embroidery supplies operate.
If you want to learn machine embroidery, you must conduct tests and research. And learning machine embroidery to develop the abilities that will allow one to work professionally may be frustrating for someone.
If you are planning to embroider a shirt or slipper and unintentionally skip one step, your shirt will end up in the trash. What happens if you digitize a more complicated design, which leads to needle breakage?
This is because you didn't give yourself enough time to learn machine embroidery, which led to aggravation and the ruin of your embroidery creations.
The majority of people use web resources as a guide and begin machine embroidery, but they are unable to produce as accurate results as others. They seek immediate results instead of spending a while learning machine embroidery, yet in their excitement, they suffer loss.
Before starting to embroider projects, let's start to learn machine embroidery to avoid all the adverse effects on your projects and to avoid regretting later.
1-Rather Than Using Inspiration, Learn Machine Embroidery
You cannot jump into this procedure just because you are inspired by those who are performing machine embroidery and getting amazing outcomes. One needs to learn machine embroidery to become an expert at this task.
Considering that learning and experience, rather than motivation, determine your outcomes.
2- Take Note Of Your Errors
With machine embroidery, it is evident that the first try will be unsuccessful. But it's necessary to make errors since doing so allows us to improve after we've learned from them.
This predicament is comparable to our everyday lives. You can do your work effectively by evaluating your outcomes to those of others.
3- You Must Understand Why You Are Learning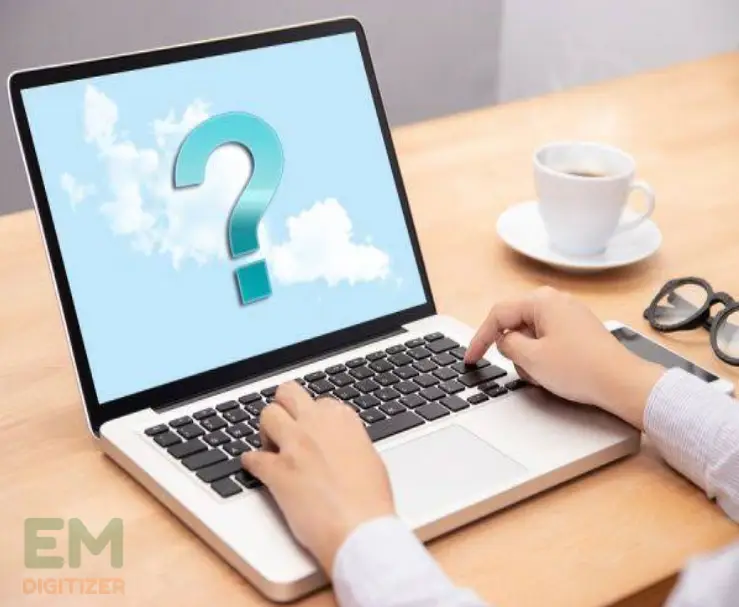 Set your aim for why you need to learn machine embroidery to get the most out of your study.
These aims may include:
1)To learn the best embroidery hooping techniques and how to successfully run an embroidery business.
2)Understanding common needlework errors so you can stay away from them when stitching.
4)Which embroidery thread, cloth, machine, software, and other options to select?
(click here if you want to know the best type of embroidery thread brands)
5) Why digitization of the design or embroidery projects is required?
You can get a satisfactory result if you have pro experience. More things come to mind, particularly for beginners.
To learn machine embroidery, start with the basics and work your way up to the details while considering how each can help your embroidery business.
(want to learn all about machine embroidery basic, click here)
4-Apply Everything You Learn About Machine Embroidery
Being grownups, we have the potential to learn anything in a way that allows for experimentation. Our embroidery initiatives produce professional outcomes thanks to the lessons we've learned from previous experiments.
For instance, if we are aware of the cause of thread breaks, we can avoid making the same error in future embroidery tasks.
Most trustworthy embroidery digitizing companies include instructional guides, tutorials, and videos that make this procedure simple.
5- Be Prepared For Modern Learning Methods
It is essential to learn machine embroidery since as time goes on, you could need to add innovation to your embroidery business.
Learning new strategies to implement in your business with the use of many contemporary resources. Because stitching allows for the innovative reuse of even rubbish and fabric scraps.
(If you are interested to get ideas about reusing fabric scraps, click here)
Possible Learning Methods Of Machine Embroidery
You can get advice from the below-mentioned methods to learn machine embroidery. This knowledge will assist you in determining which strategies will benefit your company and which you should steer clear of.
1)Find Everything About Machine Embroidery Online
One of the finest ways to learn machine embroidery is through online resources. Online learning can provide us with sufficient information and inspiration. Particularly during the pandemic (Covid-19), which caused losses for the majority of businesses worldwide, this strategy was highly useful.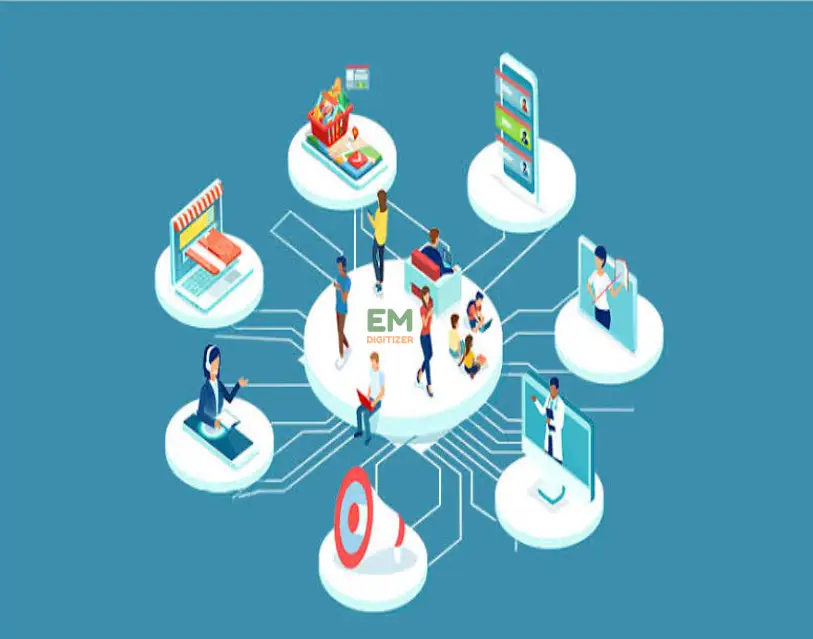 After this, the only way to recover the loss and boost embroidered business output was through efficient learning. You can find what you're looking for if you go to the correct source.
You can benefit from instructional manuals, videos, classes, tutorials, and free trials for this purpose.
(If you want to learn everything there is to know about embroidery digitizing or are considering starting your own embroidery business, I recommend visiting emdigitizer.com to acquire a comprehensive tutorial guide.)
To learn machine embroidery online, there are crucial factors to take into account.
Watch Videos– You can view videos if you want instructions on any part of machine embroidery, but try not to stop watching midway through.
Considering that learning machine embroidery requires you to follow stages in every operation. All your efforts could be wasted by skipping one step.
Online Sessions– Make it a practice to read each lesson in its entirety if you enroll in a class to learn machine embroidery, even if you find the material boring.
Additionally, always ask questions if you have any. Or you can benefit from the FAQ.
carry out A Stitching Test- It doesn't imply you should decide to sew after viewing internet lessons because the results won't be the same. It is advised that you run a test to see how your stitches seem on the actual product.
Read The Instruction Handbook– To learn machine embroidery, it is advisable to study the instruction handbook. Make it a practice to read the instructions in the manual whenever you buy any embroidery supplies.
For this purpose, you can use the Wilcom hatch stitch player, which includes a comprehensive stitching instruction manual.
2)Live Seminar About Embroidery Digitizing
Another option to learn machine embroidery is to participate in live webinars given by the many embroidery digitizing businesses, such as EM DIGITIZING.
All you have to do to attend any live online webinars on machine embroidery digitizing is sign up for a newsletter.
A longer playback option is available for topics like 3D puff embroidery. They covered brief and challenging subjects and solicited audience input.
Because they are information-based, what you should do is pay close attention. You can also visit the official Facebook page if you have any questions.
3)Participating In The Live Machine Embroidery Digitizing conferences
The greatest alternative is to learn machine embroidery. Everyone was confined to their houses during Covid, with the only means of communication used is the internet. However, following that pandemic, the meetup procedure is welcomed and why not embroiders?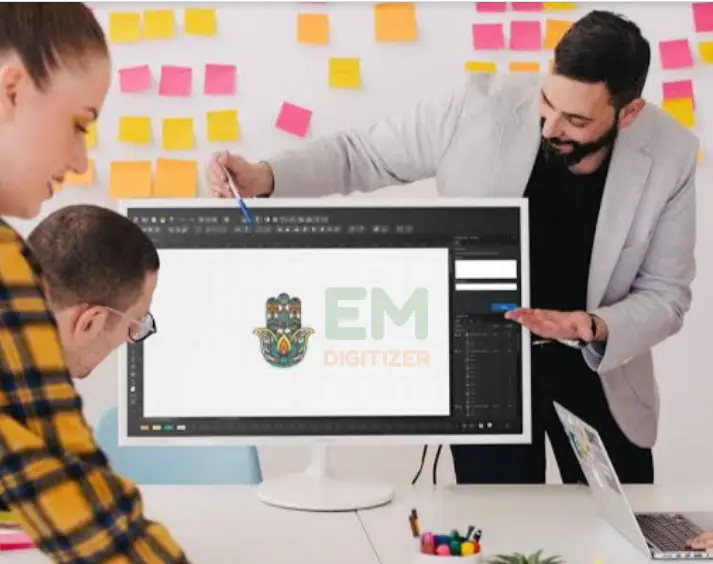 So the embroiderers also start organizing events to make learning everything about machine embroidery digitizing easier for you. You must attend such events while bearing the following in mind:
Make handouts and give great attention to the entire note.

Make sure all the programs are installed so that you don't miss any information about the procedure.

If your results are not as good as those of the others, keep working and try not to become frustrated.

If you have embroidered something unique after taking sessions, don't forget to take a picture of it to keep your memory fresh.
4)Learn Machine Embroidery By Reading A Book
If you enjoy reading books, you can learn machine embroidery digitizing techniques as well as everything there is to know about the functionality and features of embroidery digitizing software from the book outlet.
You can also get advice from the book "digitizing made easy" written by C. D. Johns. It is useful for all types of commercial embroidery machines and offers advice on stitching and advanced digitizing tools.
It serves as a beautiful introduction to machine embroidery and the countless embroidery digitizing opportunities.
5)Learn Machine Embroidery Through Online Forums
Joining social media groups formed by digitizers and embroiderers worldwide is a great approach to learning machine embroidery.
Because the most skilled embroiderers share their ideas, suggestions, and tutorials for creating needlework that has never been seen before, it has been a terrific resource to learn machine embroidery.
Additionally, if a person is attempting to learn machine embroidery, they are free to ask questions via their official Facebook account. Join these groups to stay informed about the newest developments in embroidery digitizing.
Conclusion
I hope you will realize just how simple it is to learn machine embroidery digitizing and all associated techniques.
You now have the opportunity to learn machine embroidery using these 5 popular methods:
conferences, the search engine, participating in events, taking live workshops, reading books, or using social networks.
Pay close attention and never stray from what you are learning, regardless of the source. Continue to learn and work to become an expert in machine embroidery digitizing for spectacular results.