When you hear the name "embroidery auto digitizing software," you might think just by tapping on the "auto digitizing" button that the machine will do all the work for you. But this isn't always the case- the way embroidery auto-digitizing software works is a big factor when it comes to the quality of your embroidery projects. In this post, you'll learn about the different types of embroidery digitizing software and what factors to consider when choosing which one is best for your needs.
Embroidery Digitizing Services
If you are looking for embroidery digitizing services, EM digitizing is one of the best embroidery digitizing company. Providing all types of embroidery digitizing. I recommend you test digitizing services.
Overview
In the field of embroidery digitization, one can convert one's imagination or artwork into a material surface as per need. What will make this process happen is the use of a suitable embroidery machine, other supplies, and the software to convert the design image into the embroidery file to create unique art. When you are in search of a tool that will automatically digitize the design, you may take advantage of embroidery auto-digitizing software. To go with the features provided by embroidery auto digitizing software is not a bad choice but this software would not always yield the desired results.
Embroidery Auto Digitizing Software
In the auto-digitization procedure, the first step begins with importing the image into the embroidery auto-digitizing software which interprets images and figures out the main areas of stitches with respect to the graphic being used. In this type, the software is responsible to choose the stitch count, color, type, and other variables being used to digitize the design image.
Manual Digitizing Software For Embroidery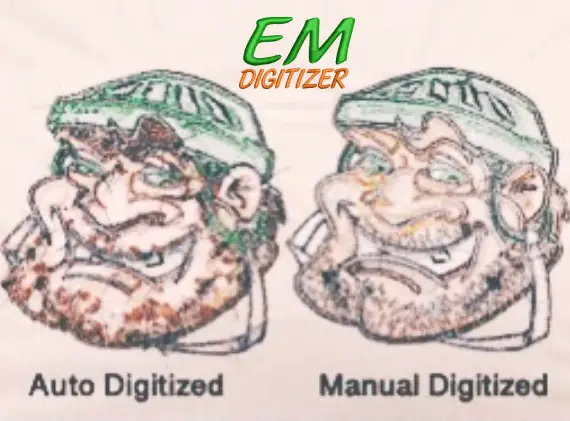 In the case of manual digitization, the user itself traces the specific shape of the design with respect to the graphic. In this type, embroidery will mark the stitch type, colors, and specific layers on which the design will be stitched out. It is one of the best methods to get high-quality embroidery results. It is considered the best practice to go with manual digitizing software hence it allows the users to modify the design in case of error.
It takes less time than those auto digitization because the pixel or digital image used in embroidery auto-digitizing software involves a lot of variables to deal with that is time taking process. You just need to get mastered the skills to operate the process of digitizing and it can be done via proper guidance you could take from free training and tutorial offered by the internet and many other official websites.
Mode Of Working Of Embroidery Auto Digitizing Software
Digitizing software basically works with digital or pixel-based high-quality images.
For example:
The pictures we click from our phone camera and ones we take from the internet are pixel-based and our device saves these images as a JPG file type. Pixel-based images can be of multiple colors up to millions. The number of pixels and color collection allow the image design to be shown in a realistic manner. But I have a question here. Is it possible to have that large number of colors to be used to create that design of the desired shape while making use of accurate thread color? Of course not. If yes then the result wouldn't be similar as you think.
Reduce The Number Of Colours
If you want to run the embroidery auto-digitizing software smoothly, first you need to reduce the number of colors the graphic has. Because using multi-color thread in the project design does not reveal a nice look. That's why the embroidery auto-digitizing software demands that digitizers have to reduce the colors and then convert that image into the embroidery file. If we bring auto digitization with SewArt, the image is only restricted to 256 numbers of colors and even this amount will be problematic during stitching. But with embroidery auto-digitizing software, you can reduce and merge the colors in order to achieve high-quality stitching results.
In the Case Of Vector File
Vector images although containing enough nodes of high resolution and pattern for proper formatting but this file is still not suitable to be used with an embroidery machine. The reason is that when a hobbyist creates a design in Adobe Illustrator or any other software, he is not concerned about the terms and conditions(file format)a design should follow to be embroidered by embroidery machine.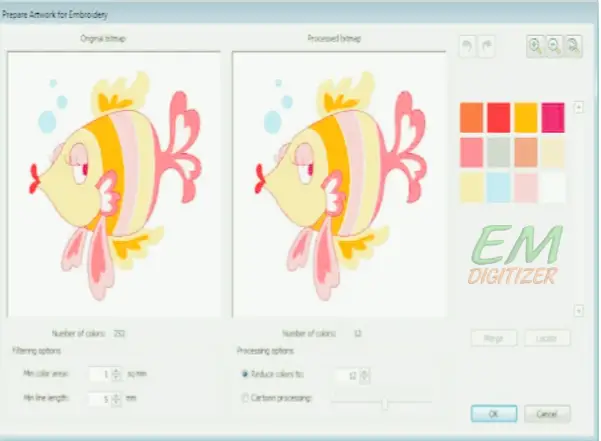 But the software digitizes the design on the layers generated by the person in the specific image and it could result in excess heavy stitches, poor compensation, unnecessary jumps causing trim and all these factors lead towards the poor quality image. On the other hand, working with manual digitizing software is recommended to avoid such blunders.
Is It Better To Go With Embroidery Auto Digitizing Software?
Its success depends upon certain factors as:
Nature of design(simple or complex)

Skills of user
The skillful digitizers have an idea about the issues which could be faced during the use of embroidery auto-digitizing software. The reason is that embroidery auto-digitizing software couldn't work in a specific order sequence to interpret the image into an embroidery file. It will only work in the dimension shown in the graphic and is unable to differentiate between right stitch angles that can create a more clear image. Now again it's your turn to run this process in an appropriate order and that's all about the skills.
Best Method Of Digitization
As I have mentioned above, you guys just need to be skillful enough to carry out auto-digitizing software as well as manual digitization. If you want to achieve desired results by saving time, try to digitize the design by yourself with guidance to fix the issues often faced while working with embroidery auto-digitizing software or manual digitizing software. If you want a complex design to be auto-digitized, this process takes more time to edit the image(nodes, stitch type, layers)to enable it to be used in an embroidery machine. Moreover, when digitizing the design by yourself, import the desired image and through nodes generate the graphic itself by using software programs. You can also download the free trial course of any reputable digitizing company to get a better idea of running the software itself.
Best Embroidery Auto Digitizing Software Guide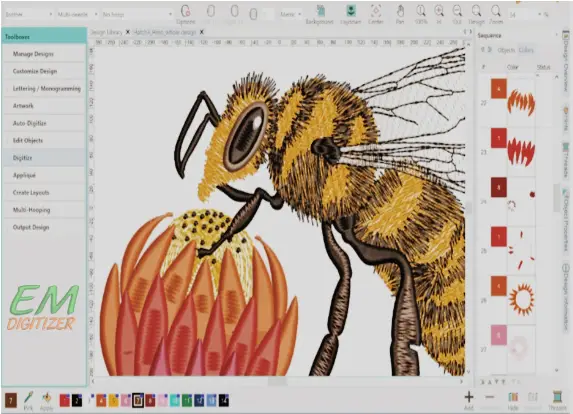 When you consult with the best digitizing company, you will get their training package along with the complete tutorial guide. But in case you are selecting a low-cost digitizing software, it can be irritating to read and understand their manual guide about the software operation because of the poor format. Here I will recommend a free trial of Hatch embroidery software by Wilcom. Wilcom has been providing easy-to-understand training courses to its users for a long time.
Free Trial Offered By Hatch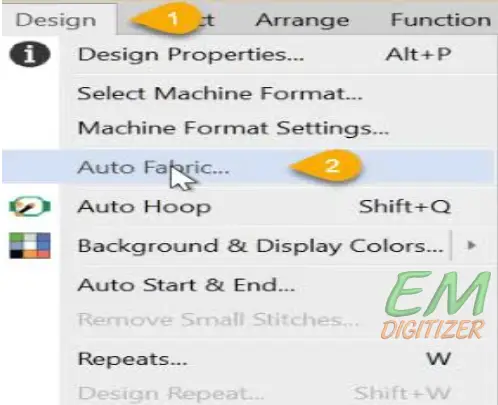 The basic aim is to offer their users enough knowledge about their products and their proficient use of machine embroidery. It's 30 days trial is entirely free to use and test its features to embroider the design by means of auto digitization. One of the best features is the fabric assist tool which allows the users to embroider designs on their desired fabric with just a single click. It will save you time and energy. Hatch's free trial offers a complete set of training and videos to get started with embroidery auto-digitizing software even when you're new to this process and don't have enormous skills. All this material lets you understand the way your supplies work to create unique embroidery designs.
Raise Your Embroidery Level
What makes the process of digitizing smooth and easy for you is having good digitizing skills which make you able to digitize the design in an accurate way. One should have proper information about the manual digitizing guide as well as embroidery auto-digitizing software features. Through proper learning, you might become a skillful professional and can create the auto-digitized design for your unique embroidery project that will raise the level of your embroidery business.
Conclusion
Acquiring enough digitizing skills are the key factor to go with the process of both manual and auto digitizing process. In embroidery auto digitizing software, graphics that we import consist of such variables which cannot be digitized in an accurate order for stitching hence resulting in over-stitching and deteriorating the quality of design. First, you need to reduce the number of colors in the digital design image and then apply embroidery auto digitizing software but still, it's not sure to get the desired results. But with manual digitizing software, you can easily edit your design in the way your want. Using embroidery auto-digitizing software is not considered a bad choice but it requires expertise to operate. So the hatch embroidery software is there to help you out in this learning trial where you will be given a free tutorial guide and videos that make you trained in the field of embroidery digitizing.