We are now entering the wedding festival. The season is when you can enjoy delicious cake, music, and dancing with elegant embroidery. Start working on your contribution now to ensure it's the talk of the town.
Let's get started with some wonderful embroidered wedding gifts idea and all the related activities. Your personalized gifts will stand out from the crowd with one of our basic yet striking designs.
Embroidery Digitizing Services
If you are looking for embroidery digitizing services, EMDigitizer is one of the best embroidery digitizing company. Providing all types of embroidery digitizing. I recommend you try digitizing services.
Why Choose Embroidery For Wedding Gifts?
Have you ever considered using embroidery as a creative way to give wedding presents, favors, and decorations?
With embroidery, you can easily customize your projects with names, dates, and wedding colors to make them truly unique, all while keeping your expenses in check.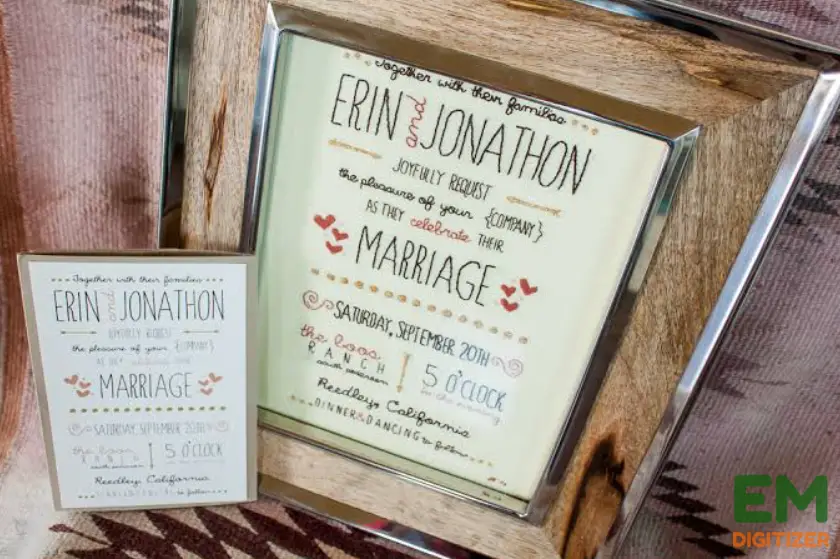 When it comes to weddings, expenses can skyrocket. However, there's nothing more satisfying than creating something memorable that won't break the bank for everyone involved.
Let's dive into some fantastic embroidered wedding gift ideas to help you prepare for the upcoming wedding season.
You can find shawls, napkins, doilies, and tablecloths as blank canvases online. You just need to select your favorite embroidered wedding gift design and start stitching to create a personalized gift!
Top 15 Embroidered Wedding Gifts Projects
Embroidered wedding gifts are a great way to show the newlyweds how much you care and make their wedding day even more memorable.
Go to get new ideas for embroidery gifts you can make for your loved ones.
Here are the best and easiest embroidered wedding gifts ideas and projects for you to consider:
Lace Embroidery For a Wedding gift
Our freestanding lace embroidery designs are truly unique. They were originally crafted by European Schiffli Masters for the wedding industry in the 1950s.
Lace is a classic, elegant choice for weddings. It can be used to adorn veils, handkerchiefs, bridal gowns, and more.
You will find an in-depth guide with useful tips here on how to embroider free-standing lace embroidery.
Bridal Veil Lace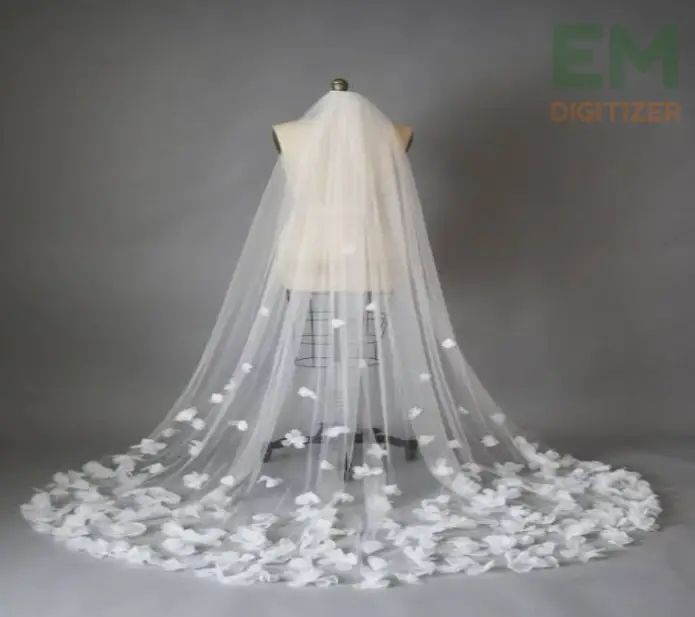 A bridal veil is an important part of the wedding ensemble, and adding a lace-embroidered veil can make it even more special.
As with the wedding dress, consider the bride's style and the overall look of the wedding when choosing the lace and design for the veil.
Embroidered Dress With Lace
A lace-embroidered wedding dress is a beautiful and thoughtful gift that can be cherished by the bride for years to come.
When choosing a dress, consider the bride's style and taste, as well as the theme and formality of the wedding.
You may also want to consider the color of the dress, as well as the type and quality of lace used in the embroidery for wedding gifts.
Embroidered Napkins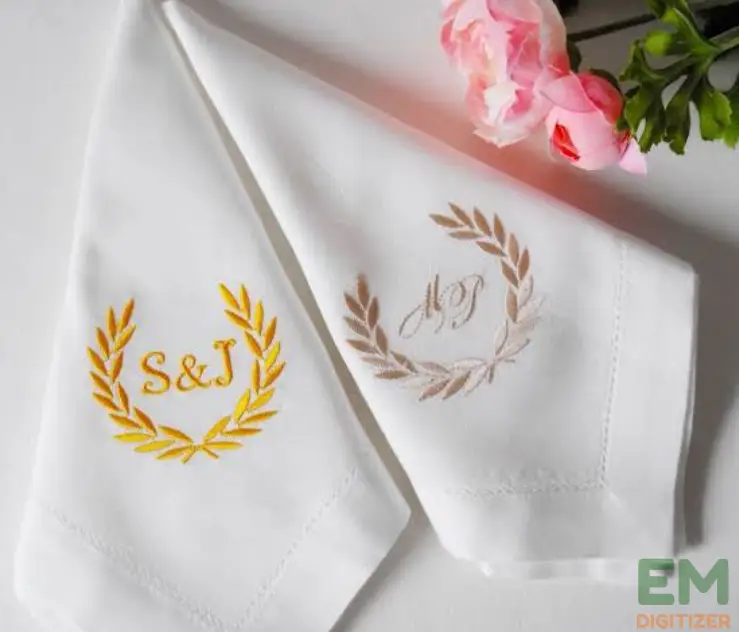 You can also personalize napkins as wedding favors with your wedding colors, or create special handkerchiefs for the father of the bride, who may shed a few tears.
Lace Embroidered Wine Charms
These wine glass charms and coasters can be customized with different colors to identify individual drinks and make for a delightful party favor.
This tutorial has all the information you need to make your own DIY embroidered wine charms to enjoy the festive season.
3D Embroidered Wedding Gifts Ideas
Why not add a personal touch to your wedding decor with a customized 3D foam wedding tag? This 3D wedding tag embroidery for wedding gifts is a great option.
Make use of your doilies by stiffening them with starch and drying them over a bowl or cup to create a durable lace bowl.
This is one of the perfect embroidered wedding gifts you thought to give someone special to be used for snacks, treats, flowers, or other items.
Do you want to create 3D embroidery but don't know how to do it? If so, this article is for you.
Poinsettia Tealights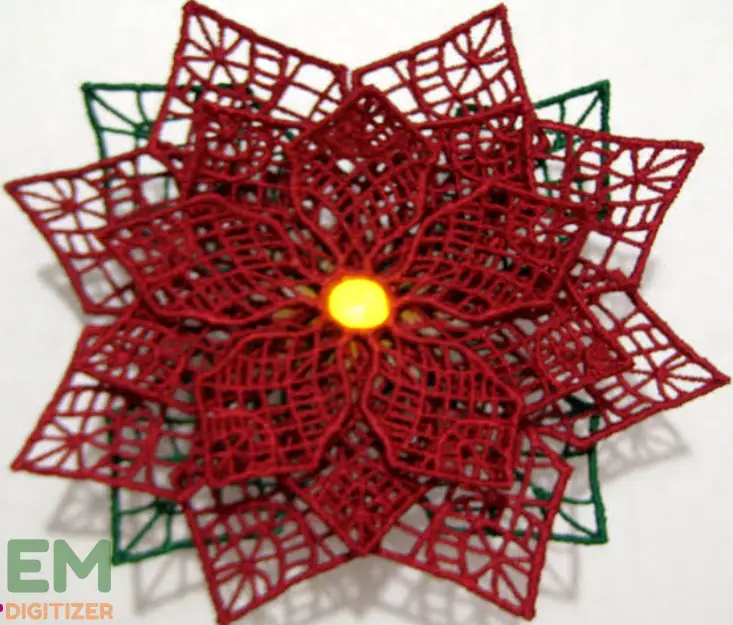 For an enchanting touch to your wedding dinner, create embroidered tea lights that can set the right ambiance.
You can choose any color to match your decor perfectly using our poinsettia tea light embroidery for wedding gifts.
3D Embroidery Flowers
Create 3D flowers as a cost-effective and timeless alternative to real flowers that can be used for table decorations, headpieces, or brooches.
We offer a range of machine embroidery fonts to help you personalize items for your wedding couples.
These include customized embroidered weddings gifts projects for the bride and bridal party that make lasting gifts for any occasion.
This is a perfect example of how to quickly create 3D embroidered flower leaves using your embroidery machine.
Embroidered Wedding Gifts For Bridal Party
These embroidered wedding gifts can be customized to the couple's taste and preferences, and they can serve as a special reminder of their wedding day for years to come.
Personalized Pillows
Pillows are thoughtful and practical embroidered wedding gifts that the couple can use every day.
For a unique touch, consider a personalized pillow featuring the initial of the bride's soon-to-be last name, perfect for the bridal suite.
Our Hatch software review guides you through creating a beautiful floral monogram frame that can be customized to your liking.
Embroidered Jackets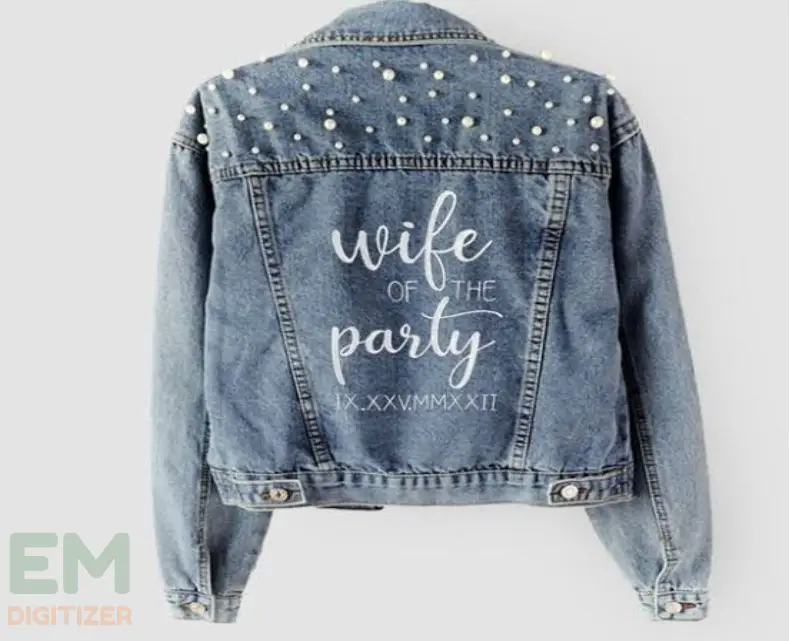 Save money and create a customized bridal jacket that your bride will treasure for years. This type of embroidery for wedding gifts can add extra embellishments for that special touch.
Custom Embroidered Shawls
Gorgeous wedding shawls can be used as embroidered wedding gifts by the bride or bridesmaids while waiting for pictures or before the dancing begins.
If you're looking for something extra special, check out our stunning cutwork lace butterfly embroidery that can be incorporated into a shawl.
Read to learn how to use cutwork embroidery effectively to generate lovely and one-of-a-kind embroidery projects.
Personalized Brooches
Customized brooches make the perfect gift for the mother of the bride or bridesmaids, and can be personalized with different colors or embellishments.
When selecting a brooch for embroidered wedding gifts, consider the material and color to ensure it complements the couple's wedding attire.
For example, a silver or gold brooch may work well with a formal wedding gown, while a colorful enamel brooch may be a better fit for a more casual wedding.
Embroidered Towels With Monograms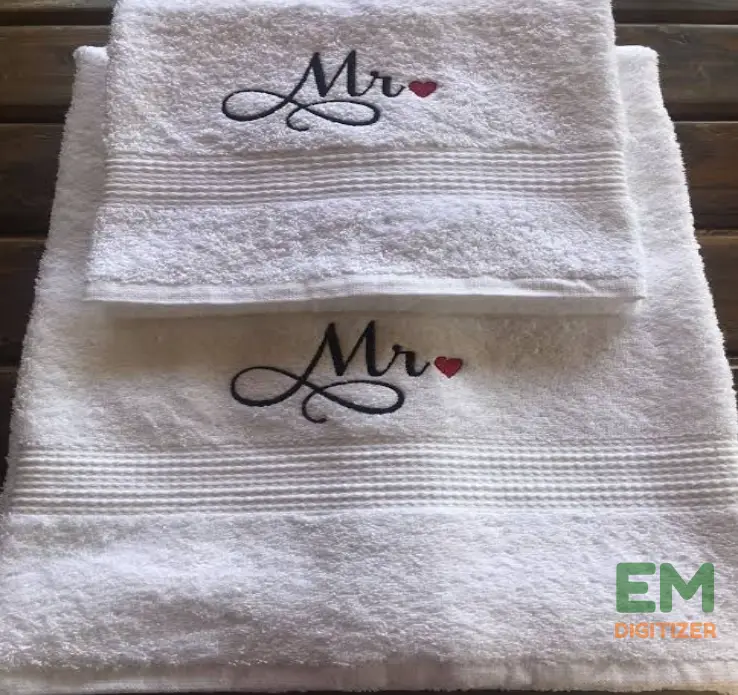 Monogrammed towels for the couple can be a luxurious and practical gift that they can use in their daily lives.
It is one of the classic embroidered wedding gifts that can be customized with the couple's initials or last name or used for home decor.
The towels can be made from high-quality materials like Egyptian cotton or bamboo and come in various colors and sizes.
You can learn everything you need to know in our post about how to make an embroidery monogram to adorn your crafts.
Embroidered Wedding Frame
Personalized frames can be unique embroidered wedding gifts for your favorite couple. You can get the wedding date embroidered onto a piece of fabric and framed.
You can also get a picture frame with the couple's names embroidered on it and this can be a beautiful way for the couple to display their favorite wedding photo in their home.
Embroidered koozies
Koozies are also used for embroidered wedding gifts for keeping drinks cool at outdoor events or barbecues, and can also be used as a fun and unique way to personalize wedding favors.
You can have the couple's names, wedding dates, or even a fun saying embroidered onto the koozies to make them extra special.
Embroidered Placemats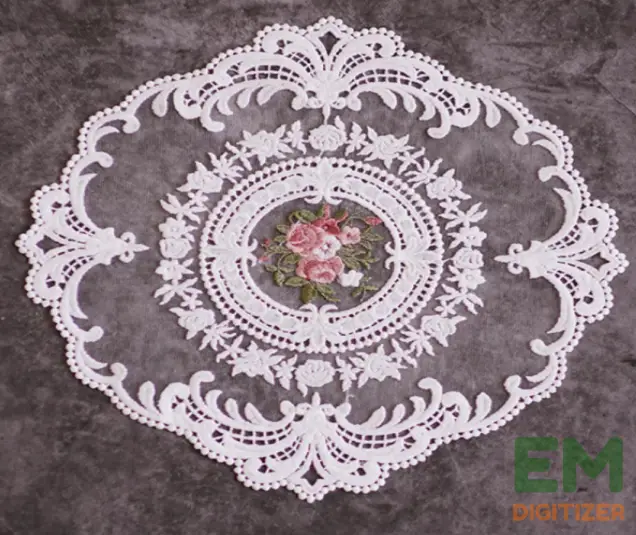 Embroidered placemats, on the other hand, can add a touch of elegance and sophistication to the couple's dining table.
They can be customized with the couple's initials, a monogram, or a special design that reflects the couple's style and personality.
Placemats can also be a practical gift that the couple can use for special occasions or even for everyday meals.
Embroidered Pillowcase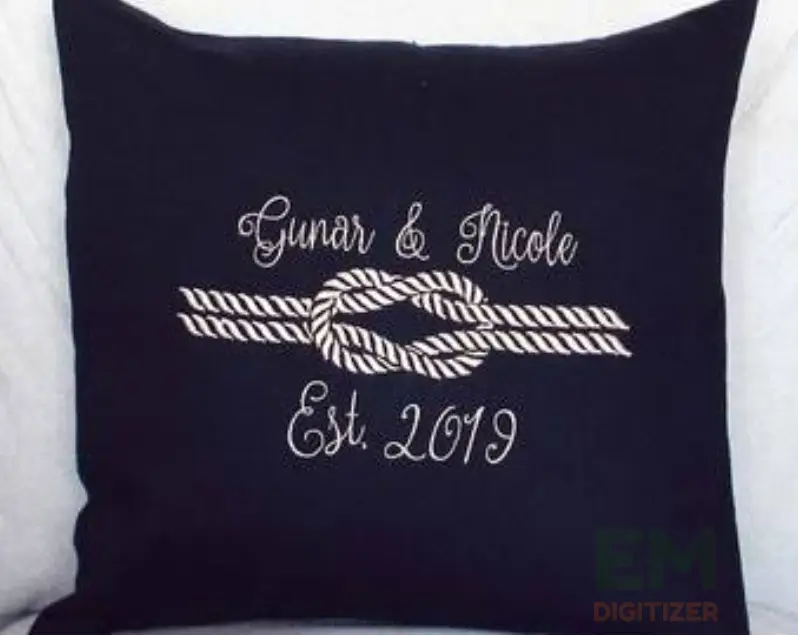 A custom embroidered pillowcase is a thoughtful and practical gift that the couple can use every day. The pillowcases can be made from soft and comfortable materials like cotton or satin.
Personalized pillowcases with the couple's initials or last name embroidered on them can be lovely embroidered wedding gifts.
Remember to follow all of the guidelines when embroidering the pillowcase if you intend to use it as home decor.
Conclusion
Wedding days may be fleeting, but the memories last a lifetime. Give the perfect gift to your loved ones and help them cherish their special day.
We recommend going beyond the usual options and creating a unique gift that truly reflects the couple's uniqueness. So, let's keep embroidering and creating lasting memories for all the special occasions!