Now that Christmas is here, there's no better way to get into the spirit of the time than by making fun projects with your children. Children will enjoy making these customized craft ideas, which also give festive decorations an original feel.
Keeping in mind your little ones, we are going to share the top 10 Christmas craft ideas. They become more creative as a result of this practice and can actively participate in holiday gatherings.
Embroidery Digitizing Services
If you are looking for embroidery digitizing services, EMDigitizer is one of the best embroidery digitizing companies. Providing all types of embroidery digitizing Services. I recommend you try digitizing services.
Order Now
Get Free Quote
Overview
It's time to welcome Christmas warmly. Children become the planners of celebration during this magical time of year, bringing laughter into their homes.
Kids create a variety of projects that help make Christmas special, from artistic snowflakes to decorations that sparkle on the festive tree.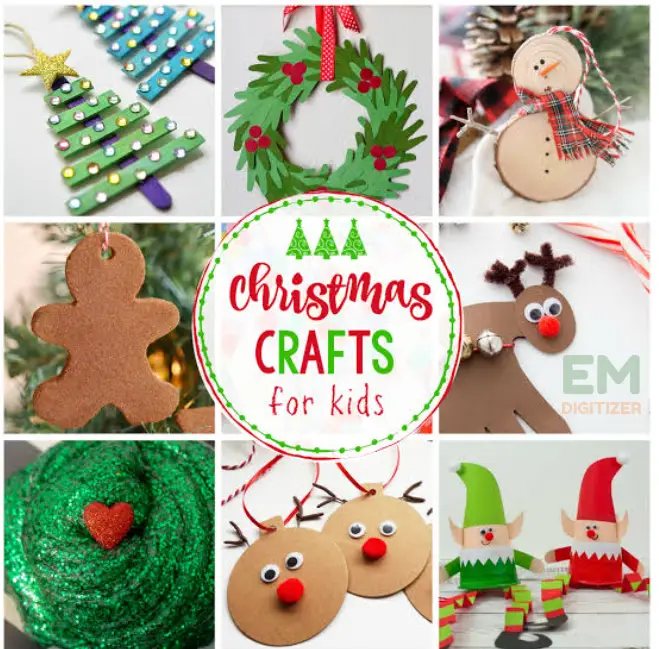 Crafting these items not only allows people to express their creativity but also enhances their personality via coordination, taste, and creativity. This is why the finished product and the process are both pleasurable.
Their laughter echoes as they go off on an artistic adventure, transforming ordinary items into fascinating masterpieces.
Let's see what the best Christmas craft ideas for kids that create a genuinely memorable Christmas season for the entire family.
Top 10 Christmas Craft Ideas For Kids:
Take a look at these kid-friendly Christmas craft ideas to help make more memories before the next one arrives.
1- The Paper Plate Santa Claus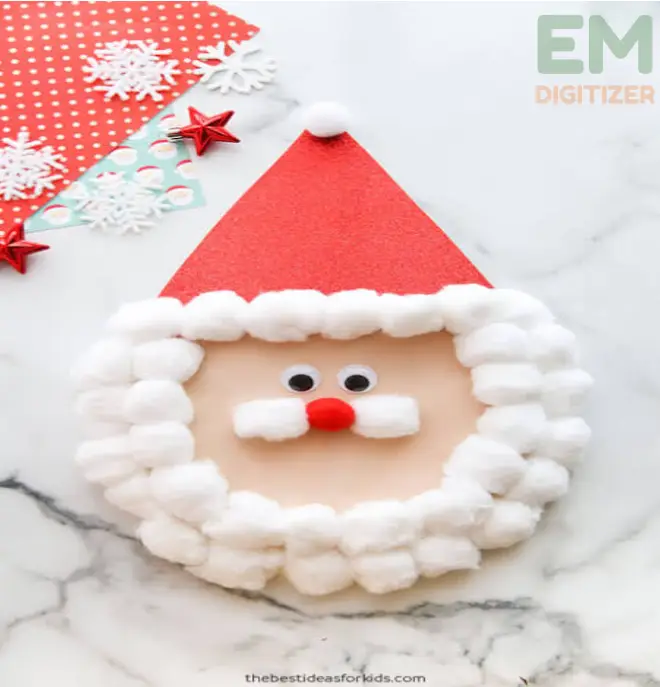 One of the best Christmas crafts for kids is the Paper Plate Santa Claus project. It's a straightforward yet unique way to turn an average paper plate into a happy Santa face.
Kids can develop their ability to use their fingers and skills by cutting out the classic Santa features—beard, hat, and eyes—from colorful sheets.
After completion, the Santa Claus can be used as a charming ornament or a holiday greeting card for loved ones. Using the eyes and hands of our young artists, this craft is a memory that gives the spirit of Christmas.
2- Pine Cone Christmas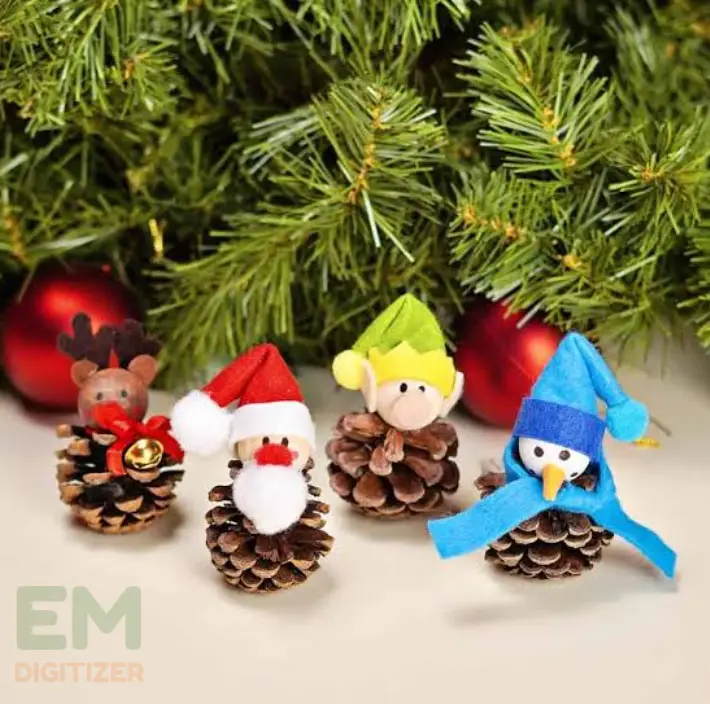 Making colorful trees out of pine cones is one of the cutest and greenest Christmas craft ideas for kids. This fun craft inspires young crafters' minds while bringing the charm of the natural world.
Kids can make inexpensive, attractive trees using only pine cones, paint, and decorating supplies like glitter and tiny ornaments.
When kids color and decorate the pine cone trees, they can enhance their mental development by experimenting with different textures and shades.
The kids might display their art with pride on crowns, the tables, or as an element of a display for the occasion.
3- Candy Cane Reindeer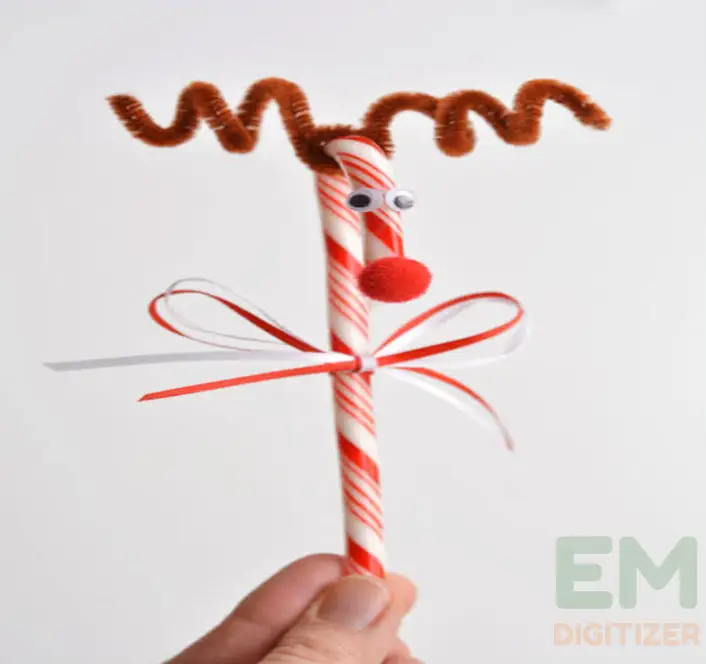 Among the best Christmas craft ideas for kids, it is the best one that combines the sweetness of candies with the allure of the traditional holiday symbol.
This activity is easy to do and involves little planning, as it only requires simple supplies like pipe cleaners, sweet canes, wiggly eyes, and pompoms.
Kids can use their fantasies to create adorable reindeer creatures out of candy canes. This craft promotes creativity, from selecting the color of antlers to determining the look on the reindeer's face.
When finished, these candy cane reindeer are used as wonderful ornaments for gift boxes, Christmas trees, and table settings.
They can be savored as a sweet treat when the occasion comes, which adds a pleasant touch to the holiday celebrations.
4- Cotton Ball Snowflakes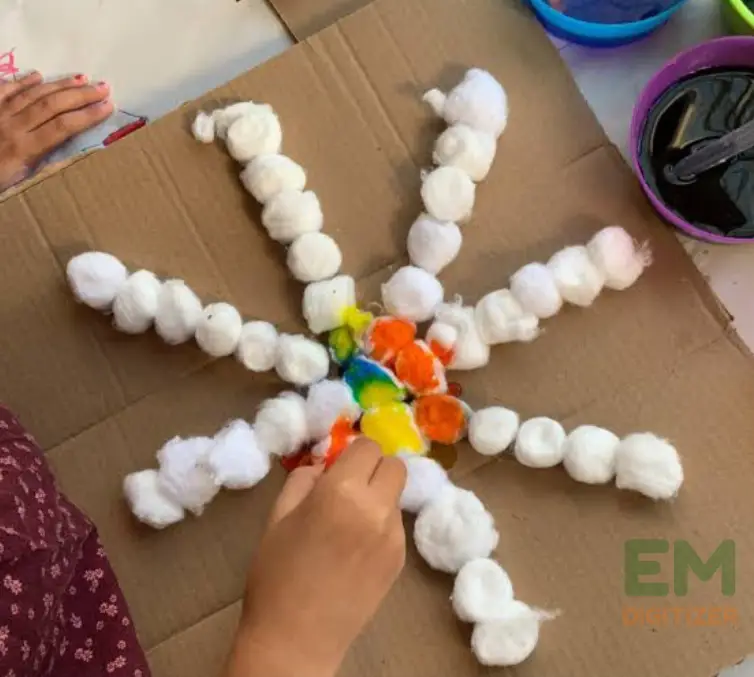 One of the coolest Christmas craft ideas for kids is making cotton ball snowflakes because they come together with elegance and simplicity.
Just cotton balls, glue, and paper are needed for this fun project, which makes it suitable for kids of all ages.
Kids make this craft just by assembling glued cotton balls onto paper to create elaborate snowflake patterns. They use their hands and imagination to create something charming in winter quality.
A feeling of seasonal magic is fostered by the cotton balls' fluffy, cloud-like feel, which resembles a layer of newly fallen snow.
This project fosters small motor abilities and gives children a platform to showcase their unique flair for creativity. The end product is a stunning snowball that brings a whimsical feel to any holiday decor.
5- DIY Christmas Cards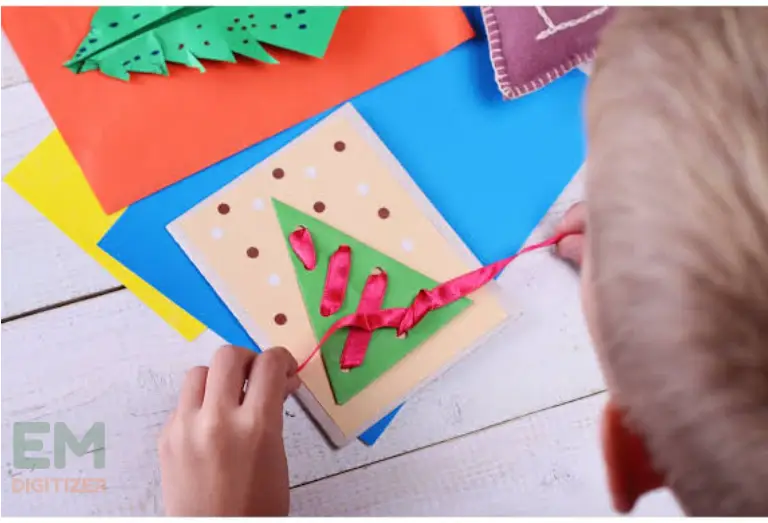 The best Christmas craft idea for kids is making homemade cards, which inspires thinking, creativity, and deep holiday ties.
It's cheap to make your own Christmas cards. To make gorgeous memorable cards, all you need are basic supplies like glue, colored paper, and markers.
This not only increases accessibility but also highlights the importance of creativity compared to costly materials.
It fosters in kids the value of working hard to create something exceptional for other people as well as the delight of giving. It promotes kindness and respect for the emotions of the recipients of these handcrafted items.
6- Christmas Wreath Craft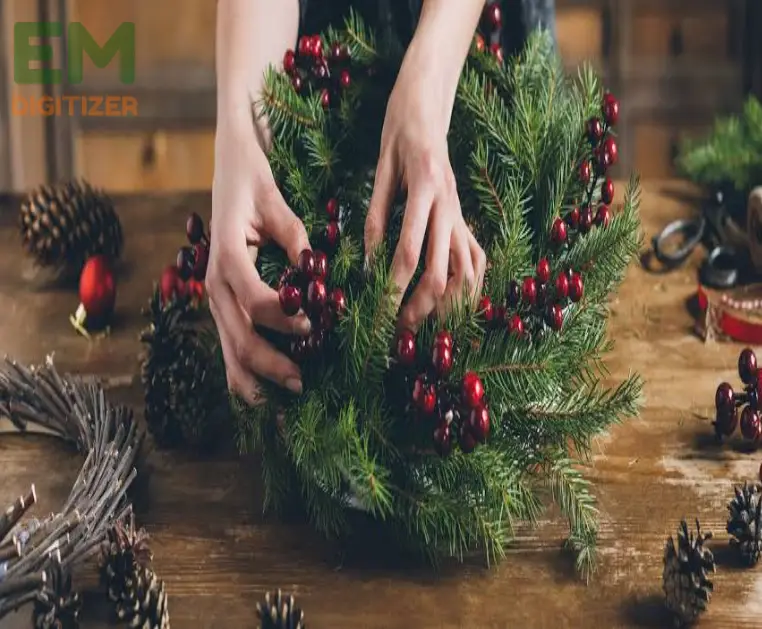 Christmas wreath making is the perfect Christmas craft idea for kids because it's easy, customizable, builds skills, and makes both its creators and spectators of the festive decorations happy.
Paper plates make a great base for colorful wreaths. Your children may paint the plate, cut out its middle, and add ribbons or accessories to adorn it.
For a splash of festive smile hang these handmade wreaths from windows or doors. Customization is what makes Christmas wreath crafts so beautiful.
Kids can freely select their preferred hues, incorporate distinctive accents, and exhibit their distinct fashion sense with pride. This variety of unique wreaths captures the essence of each child's individuality.
7- Snow Globe Jars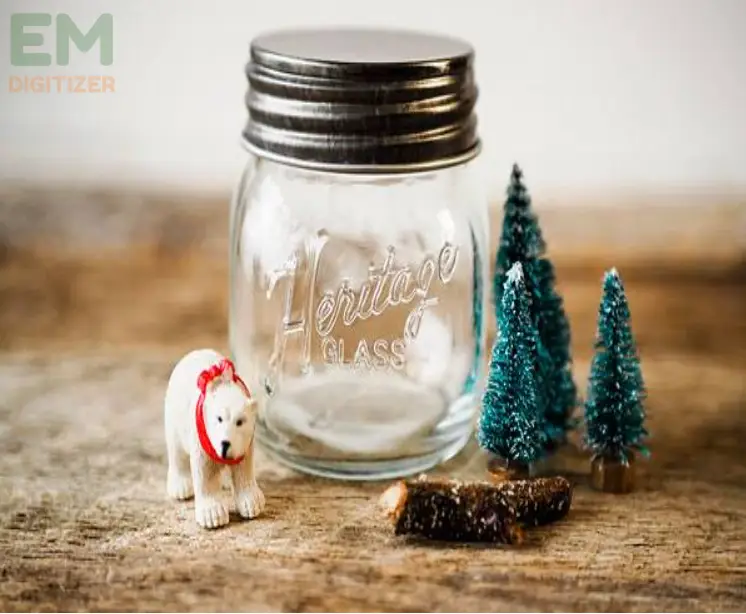 Both kids and adults will find this unique and fascinating Christmas craft to be quite engaging. With a little bit of seasonal magic, this project lets kids create their miniature snowy wonderlands.
By adding little figures with holiday themes to their snowy globes, kids can make imaginative and one-of-a-kind winter settings in this craft.
With countless options ranging from small snowmen to Christmas trees, kids could show their imagination.
This craft is perfect for a cozy day at home or as a get-together activity over the holidays.
8- Gingerbread House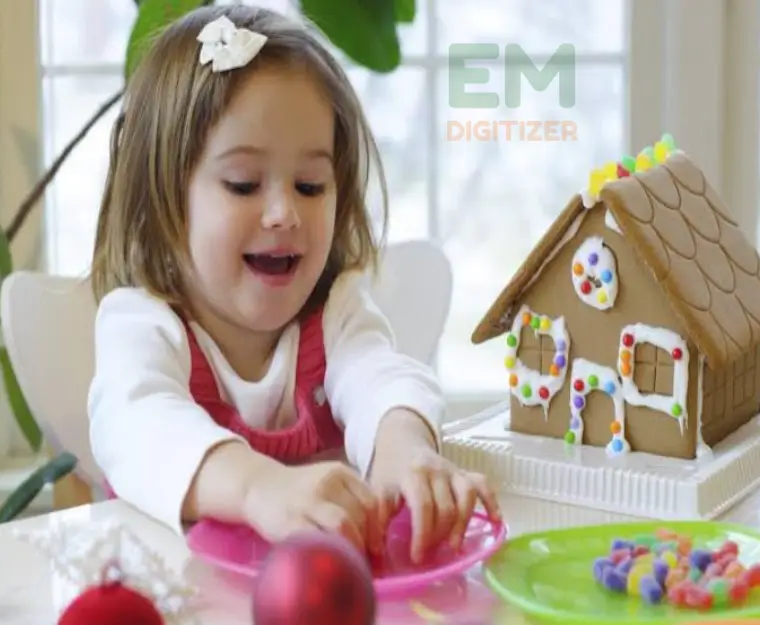 By utilizing all of the senses to create a house, this craft encourages children to be more creative. This sensational house boosts the festive ambiance and leaves a lasting impact.
The delight of the holidays gets boosted by the pride kids feel in showing off their unique creations.
Children can add their unique touches to gingerbread houses by decorating the rooftops with marshmallow flakes and candy cane fencing.
9- Twig Ornaments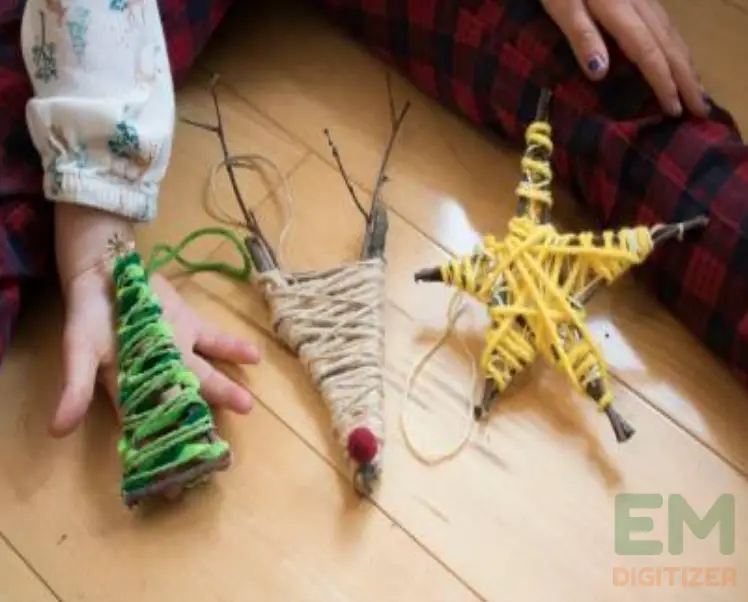 There is nothing more satisfying than creating an eco-friendly and reasonably priced craft. One of the other Christmas craft ideas for kids is to make twig decorations.
It's the ideal way to display elegance and simplicity. For the supplies needed to make these decorations, you don't have to visit stores or go over your budget.
Just a few materials—a twig, glue, and string—along with a few embellishments—ribbon or beads, which you can all currently access.
With just a few simple steps, kids can quickly finish this craft that will undoubtedly draw attention from others and add charm to homes.
Ornaments made of twigs are easily customizable. Kids can use paint, glitter, or other festive elements to add their style to whatever project they create.
Whether it's primitive stars, little wreaths, or basic hanging ornaments, they can make each item a memorable masterpiece.
10- Stocking Decoration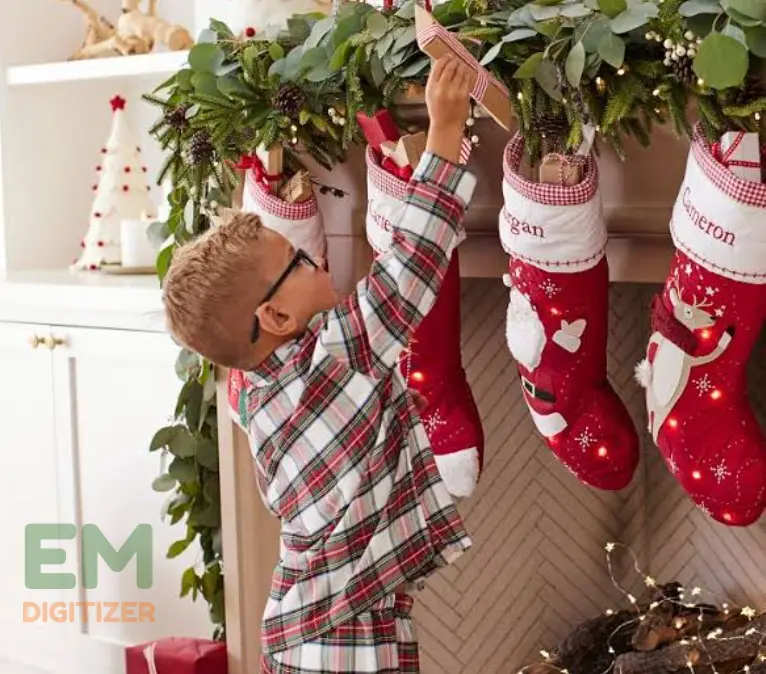 One of the top Christmas craft ideas for kids is to allow them to decorate belongings like socks to create a festive feel.
This activity gives an intimate feel to the stockings, whether it's their initials, seasonal motifs, or festive designs.
Even a little sparkle is enough for the Christmas season. Kids may sketch layouts, craft snowflakes, or add a little shine, to what they'd like using glitter adhesive.
The decoration is made simple with peel-and-stick felt shapes. Kids may stuff the socks with a collection of Christmas-themed shapes, such as foliage, displays, and snowmen.
Conclusion
The Christmas craft ideas for kids that are listed above add a level of entertainment and laughter to any home over the holiday season. Kids gain a feeling of satisfaction and long-lasting memories from these crafts.
Accept the pleasure of doing crafts together, and let your child's inventiveness help to convey the festive vibe of the season. Happy crafting!