Machine embroidery mishaps are normal; for example, your favorite shirt can burn to the side, your sweater might get some holes, or you might have unintentionally spilled permanent paint or ink on your favorite clothes.
You simply wind up stressing about fixing the holes and other embroidery mistakes and or have embarrassing situations.
(Learn about common embroidery mistakes by visiting the blog)
You can now easily get rid of such errors with the help of an embroidery machine for fixing holes by patchwork, applique, or cut work, and stains can be appropriately covered or concealed with fabric scraps or any other way.
Currently, you don't need to throw away your embroidered creations; instead, stay a while to gain the knowledge necessary for fixing holes and torn clothing, as I will describe in this article.
Embroidery Digitizing Services
If you are looking for embroidery digitizing services, EMDigitizer is one of the best embroidery digitizing company. Providing all types of embroidery digitizing. I recommend you try digitizing services.
How Can We Use An Embroidery Machine For Fixing Holes?
Don't worry; let's start fixing holes and scars together because, as I indicated, we've all managed to ruin our favorite jeans, which were shredded by nails or any other obstacle.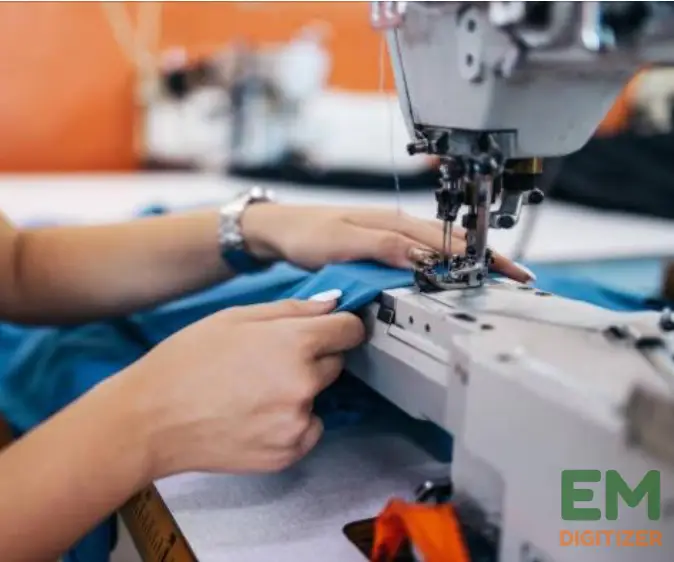 Simple Steps
1)To start the process of fixing holes in jeans, just turn them completely upside down, lay them flat, and then iron a piece of adhesive interfacing onto the damaged area.
2) After that, flip your jeans inside out and begin hooping them with a stabilizer.
3)To accomplish this, place your favorite embroidery pattern over the region that is intended for fixing holes.
4)It is recommended to select a design that is at least 14 inches larger than the torn surface to cover up faulty stitching or fixing holes.
5) Now trim the extra backing material and put on your new fancy jeans.
Fixing Holes Near the Edges
Fixing holes close to the seam is usually frustrating, and if you want to embroider a dual border, the embroidery machine will be harmed.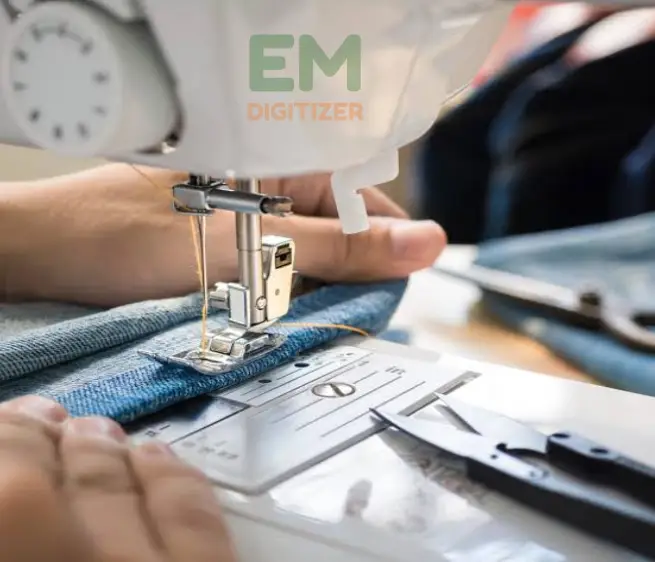 Take A Look At The Procedures For Fixing Holes Near The Edges.
1) Use a simple sewing machine to add a piece of fabric and hoop the seam with a stabilizer.
(Click here for more information on embroidery hooping tips and tricks.)
2)To stabilize the seam, sew zigzag underlay stitches back and forward.
3) Now, cover these zigzag underlay stitches that were utilized for fixing holes around the seam of your favorite dress with an embroidery patch.
(If you're interested in learning about the embroidery underlay stitches and how to use them, click here.)
Use Of Embroidery To Fix Holes In Woven Fabric
Due to the complexity of knitting textiles, fixing holes in them can be challenging. It's because if we want to keep the fabric's smoothness, we cannot use ironing procedures on the stabilizer.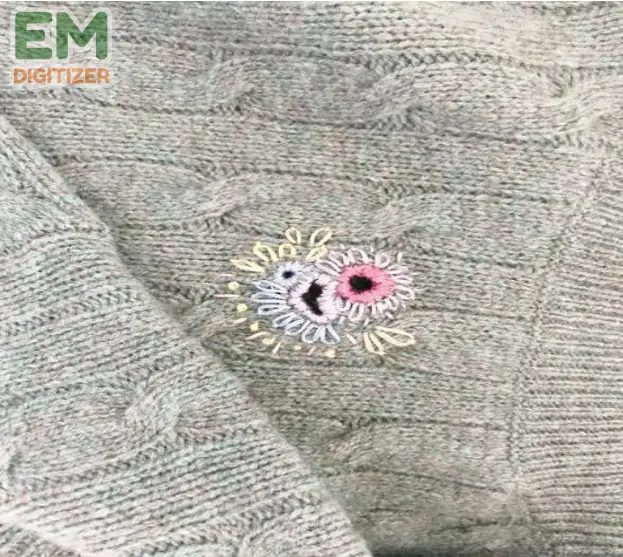 Let's look At Different Methods For Fixing Holes In Woven fabric.
1)Proper hooping is the best method for fixing holes in woven embroidery fabrics. As it maintains stability by preventing these textiles from drifting.
2)Hoop the torn cloth with the stabilizer in the middle of the hoop.
3)Hatch smash knockdown embroidery stitches are the finest choice in this situation if you're planning to build your embroidery pattern for fixing holes in woven fabrics.
(Click here to access comprehensive instructions for making knockdown stitches.)
4)These stitches without an underlay helps to avoid the fabric from being soaked in heavy stitches.
Revive Tattered Clothing with Embroidery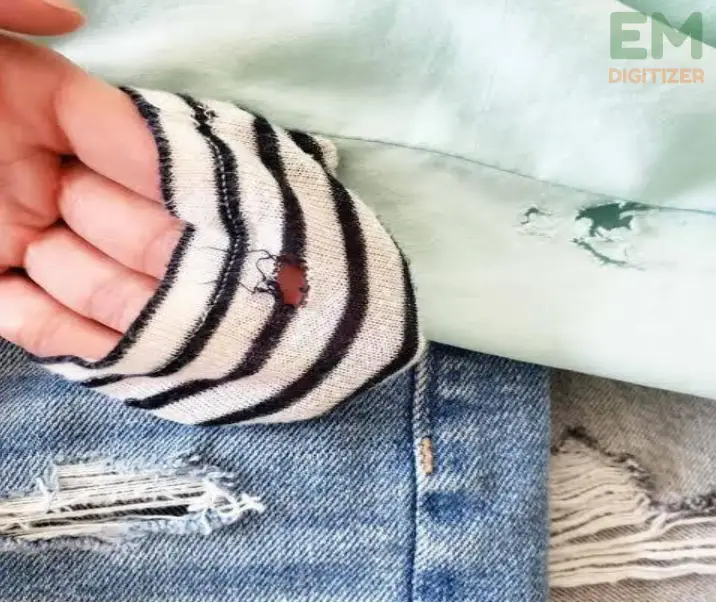 A simple technique for fixing holes and repairing tattered clothing is embroidery.
1) To support the fabric and stabilizer while you embroider the design, first iron on some adhesive backing.
2) To deal with damaged textiles, it is suggested to choose less dense embroidery designs.
Additional Simple Techniques For Fixing Holes
1)It is simple to create a design to include in your clothing for fixing holes that match up with fabric.
2)There are numerous simple techniques for doing this, including the use of software, cutwork, leftover fabric, and much more.
Use Cutwork Embroidery For fixing Holes And Restoring Torn Fabric
Using cutwork is the best solution to resolve these issues depending on the area with holes and misplaced cloth components.
This is a pretty straightforward method for fixing holes that also enhances the appearance of clothing.
1)All you have to do is cut out your preferred pattern and adhere it to the hole.
2)This hole no longer appears to be an error but rather a chic design.
3)Fabric can be purposefully torn to add cut work embroidery for a fashionable finish.
(Visit this website to find a comprehensive guide on how to make cutwork embroidery.)
Covering Discoloured Clothes With Machine Embroidery
You shouldn't be concerned if your favorite clothing shows stains.
Simply choose your favorite embroidery pattern, make it big enough to cover the tainted portion of your dress, and sew it on.

If the stain is ink or permanent color, try to include the color that best matches this stain into your embroidered pattern for a more appealing result.
Decorate Painted Fabric With Embroidery
There are many techniques to cover up or conceal a painting mark on your fabric.
If the paint is thick, wipe off the affected area and use cutwork or patch embroidery for fixing holes.

Start embroidering the design using the fabric paint of the same color that you used for the embroidery.
Recovering Fabric Through Embroidery Machine Use
Your clothing will be useless if there isn't even a single method for fixing holes in it. I'm still telling you to keep it, though.
It is now possible to recycle leftover fabrics or reuse even damaged textiles for use in other embroidered projects thanks to machine embroidery.
Use fabric scraps, patches, or applique to embroider something extremely special.
(Check out a website to learn how to recycle the leftover fabrics)
Using An Embroidery Machine To Patch Up Quilting Holes
You can digitize abstract shapes with random stitching to remedy any flaws you see in your quilt, such as missing fabric and fixing holes.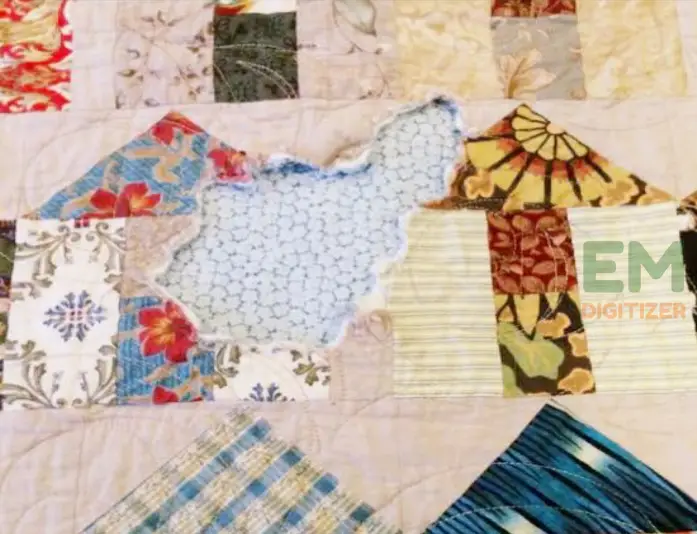 Look through your leftover fabric collection and choose a scrap that complements the color of your quilt.

Cut out the desired shape, then sew it. Once more, while sewing a cushion or quilt, attempt to conserve the surplus stock for later use.
Use Pockets To Fix The Hole
To accomplish this, first, embroider your preferred design on painted or textured fabrics.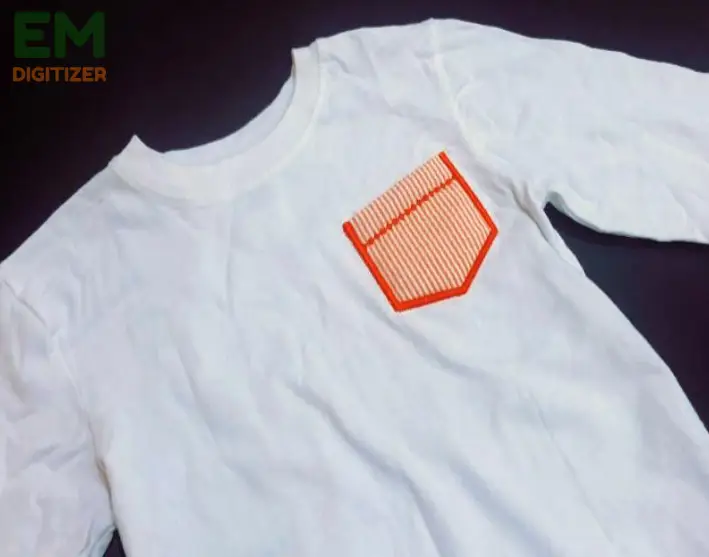 (To get a detailed tutorial on how to make patches for embroidery, visit the blog.)
1)Cut out the shape for the pockets, such as squares or rectangles.
2)Now utilize these pockets to mend stains and holes in your clothing.
3)If you want to create a patch pocket with a tattered edge, you should first embroider the fabric.
4)Then, cut the edge with a scissor and tear the fabric end.
5)After multiple washing, you'll notice that it has a vague appearance.
6) To create a patch pocket, now flip the jagged edges over and stitch them to your favorite fabric.
7)The front and back of the jeans and shirt, however, cannot both have these patch pockets.
Conclusion
As you'll see, I'm attempting to describe simple and doable approaches to fixing holes in quilts, garments, and other items that have been embroidered.
Fix, replace, recycle, and repurpose the embroidery fabric by carrying out the aforementioned processes rather than tossing out your favorite dress.
Stay a while to learn about solutions for fixing holes and other mistakes, such as mending worn-out clothing or covering the stain.
Before looking at potential solutions, take into account the type of mistake. The best of these techniques for fixing holes and stains together is using cutwork embroidery, pockets, leftover fabric, etc.
Go ahead and start an easy stitching project to show the world your artistic talent.