Before starting an embroidery business, there are some things to keep in mind as it is not an easy task. To run a successful business, careful planning is required. One of those factors is the appropriate placement of investments and financial resources. Most of us make financial mistakes, which are the primary causes of our failure. Do you want to own and operate a successful embroidery business?
Therefore, to prevent wasting your time and money, I've compiled a list of seven common financial mistakes for you to avoid.
Embroidery Digitizing Services
If you are looking for embroidery digitizing services, EM Digitizer is one of the best embroidery digitizing company. Providing all types of embroidery digitizing. I recommend you test digitizing services.
Starting Your Own Embroidery Business
One of the first steps to starting a business is to have enough resources, e.g. Money. You should actively think about how you use your money in business. In most cases, people invest high income in their business but still cannot get the desired result just because they don't know when and where to use money in their embroidery business. You can even open an embroidery shop at your home and also own your company. Both cases require proper planning of using your money in the right place as well as careful management of the money you make from this business.
If you interested in embroidery business you must read this article in which we explained best tool for embroidery business.
If you are new to the embroidery business, take a break and read this post to learn more about the factors before starting an embroidery business that will surely help you to overcome the financial mistakes for the growth of the embroidery business.
7 Common Financial Mistakes That Will Destroy Embroidery Business
After an in-depth survey, I have figured out these frequently experienced mistakes people make with their embroidery business.
1- Not Having a Strong Budget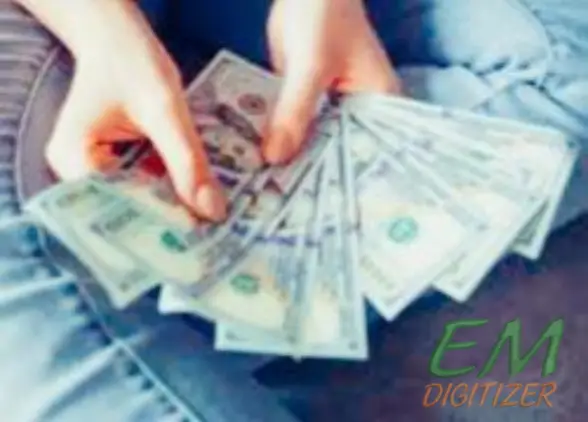 It's far always appreciating it you have got abilities of art like embroidery and you want to turn it into the business. yes, you may however with conscious of making plans. The basic component is your finance report on the way to enable you to begin and run the business. The raw estimation of money you need to run an enterprise isn't constantly yielded fruitful outcomes. You ought to take into account the business expenditure, set-up costs, equipment, tax, and paying to the team of workers if any. With a negative budgeting structure, you can't dive into this commercial enterprise.
What you need to do is simply have the right roadmap for your monetary account to attain the goal and it's miles critical to have an extra price range accessible as one may additionally want to innovate into their business through the years. And the market costs for gear and devices do not remain uniform. Due to the fact, it is necessary to invest to start an enterprise, however, the achievement and failure of this business are apparent.
2-People Don't Bother To Create Their Business Bank Account
One of the most common financial mistakes entrepreneurs make is not having a business bank account and this could end up messing with your money either earned as a profit or to buy and pay taxes. Such financial mistakes also interfere with your account. You can't just get out of it because you won't find a way to use the money for your expenses and business expenses. If you take a sheet of paper to calculate how much money you spent running the embroidery shop, it will waste a lot of time and add to your headache.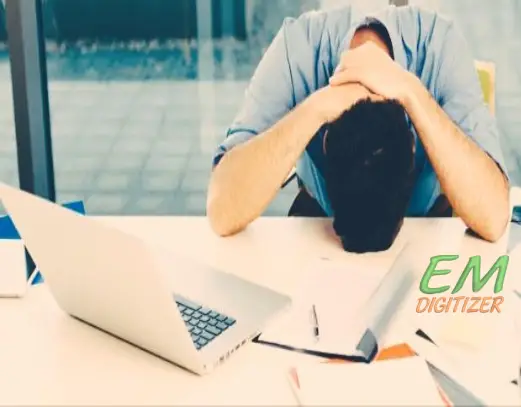 To avoid this financial mistake, go to your nearest bank and ask them to set up a separate business account so you can put all your finances there and access them anytime, anywhere to run your business to guide embroidery. It will help you estimate the profit you will make from the embroidery business and the remaining funds so that you can use them wisely.
3- Lack Of Careful Planning To Manage Funds
Every other financial mistake commercial enterprise owner makes is the poor management of their funds. This is because of the lack of a robust device on the way to manage your money in the right manner. One should own a bank account where they can put all their cash earned from the embroidery business. To run a business, you must allot your finance to yourself and different elements like revenue, business expenditure, business income, and tax.
So it is better to make different accounts. Whatever you will earn, divide it into portions concerning percentage. For example, if your embroidery business is at the initial stage of growth, consider the 5% of its profit for yourself and then divide it into other accounts. This is a great way to manage the business collection in the right way to escape from a financial mistake.
4-Lack Of Knowledge About Setting Proper Tax Reserve
One common financial mistake made by business owners is failing to take tax into account when calculating their income. Running a legally responsible business always entails paying taxes to the government. You must pay the tax even if your business is still in the beginning stages. Otherwise, you won't be able to conduct business without difficulty and risk getting into problems. So setting aside money specifically for taxes is the way to avoid this financial mistake. Instead of paying taxes out of your pocket, you can alternatively set up a separate tax account and designate a specified amount of your income for that purpose.
5-Insufficient Knowledge About Making Investment At Right Place
The wrong investment is one of the most common financial mistakes that lead to the failure of any business. Most people make rash decisions to invest their earnings in carelessness, which can destroy their business structure. A solid financial track record will be required for long-term business survival. No one can deny the reality of having high-quality supplies and tools, as well as a proper training guide to reach a customer's target.
Workshops- People usually spend their money on books and tutorial guides. This isn't necessarily a bad thing. However, you can also benefit from the workshop, where you will receive a comprehensive overview of your embroidery business and how to use the tools effectively. Because the embroidery machine is the most important tool for taking your embroidery business to the next level. There are many different types of machines available, but the ZSK embroidery machine is the best option if you want to save money.
Heavy Purchases Before Starting Embroidery Business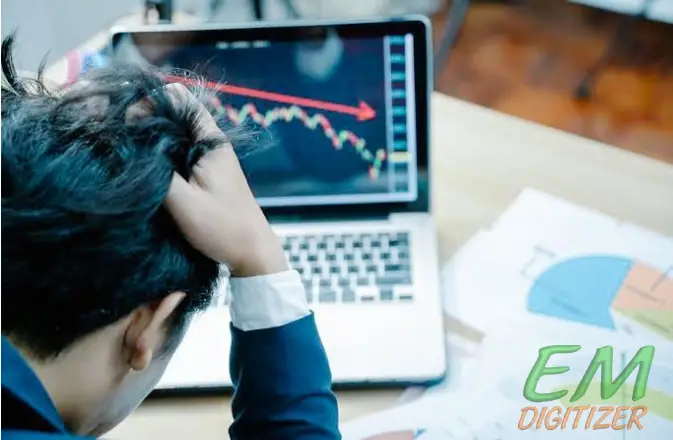 Purchasing heavy equipment quickly before starting an embroidery business is not a good idea. If you run a home-based embroidery business, you won't need to invest in expensive machinery right away. Because you own a small business, your earnings are also modest. It is a bad financial mistake that will burden the budget later and may result in a financial shortfall. Simply move around to find a better and more appropriate equipment choice for your budget.
6- Low Budget For Proper Marketing Plan
You've learned enough about the value to reach out to your target audience to market your embroidery work. When starting an embroidery business, you must advertise it by making samples to distribute to the local community as well as through social media. All you need to lead this marketing process is a sufficient budget.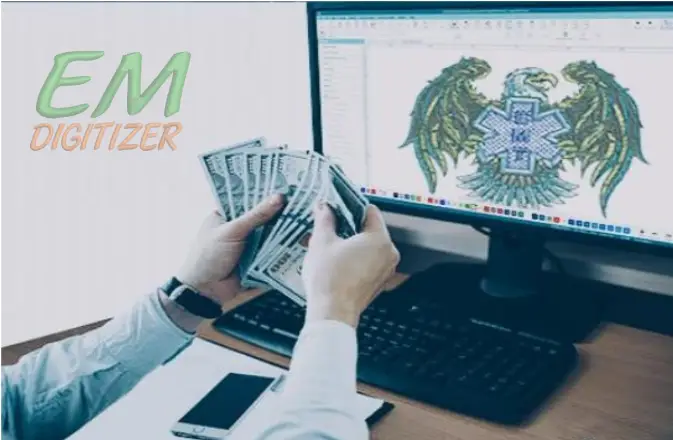 People who do not separate their funds and earnings are examples of those who make financial mistakes. As previously stated, one should divide their earnings into parts. I'm not referring to using that money to market and advertise your work. This is the amount of money you must spend according to your budget.
7- Lack Of Evaluation Of Credit Rate
Following all the processes involved in retaining and using your money, another typical financial mistake is failing to evaluate your credit rating. This is comparable to a history of your spending, taxes, and any loans you may have needed in an emergency. Therefore, it is crucial to maintain a record of your spending, and using a decent digital notepad can make the process simple for you.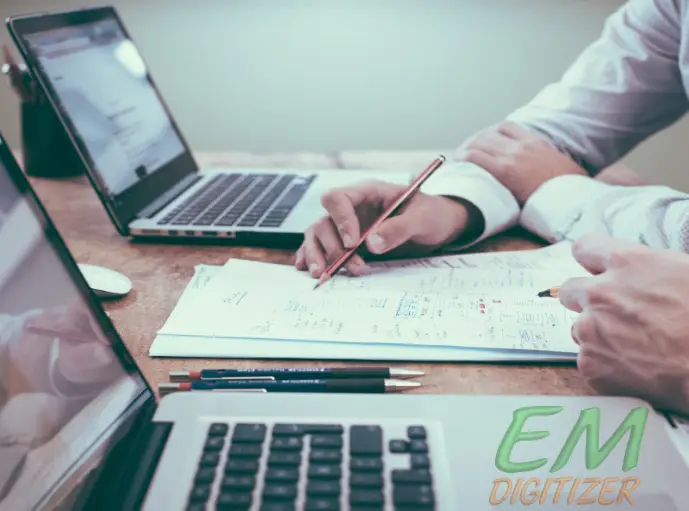 Just make it a habit to keep track of your profits because this will show you how well your embroidery business is operating. To assist you in maintaining credit records, you can also speak with an accountant.
Conclusion
Reading this will assist you to avoid making any financial mistakes that could undermine all of your business-related efforts. For your convenience, I have listed the common financial mistakes individuals make along with their fixes. No one can rival the success of your embroidery business just by carefully managing the financial resources you have because you are investing money to increase your profit.