Embroidery has been a popular form of decoration for clothing, accessories, and even home decor for centuries.
And with the advent of technology, the art of embroidery has been made easier, more efficient, and more accessible.
Design Doodler Embroidery Software is one such technology that has revolutionized the way people design and create their embroidery patterns.
In this article, we will give you a complete overview of Design Doodler embroidery software and explain how it can help you take your embroidery skills to the next level.
Embroidery Digitizing Services
If you are looking for embroidery digitizing services, EMDigitizer is one of the best embroidery digitizing company. Providing all types of embroidery digitizing. I recommend you try digitizing services.
What Is Design Doodler Embroidery Software?
Design Doodler is an embroidery software program that allows users to create and edit embroidery designs easily. It is a versatile tool for both hobbyists and professionals.
The software provides a user-friendly interface that allows users to experiment with various design elements, including stitch type, color, pattern, and size.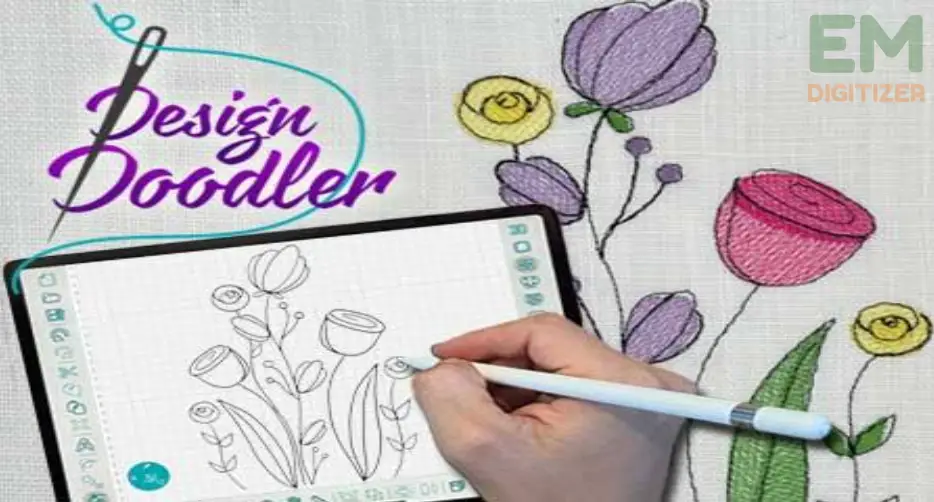 The software supports multiple embroidery file formats, including DST, PES, JEF, and more, allowing users to export their designs to any embroidery machine.
To confirm compatibility with the machine you'll use, you can look at the list of embroidery file formats here.
Features Of Design Doodler Embroidery Software
Design Doodler Embroidery Software comes with a wide range of features that allow users to turn their ideas into reality.
Here are some of the key features of the software:
Easy to Use: Design Doodler Embroidery Software is designed to be user-friendly. It has a simple and intuitive interface that makes it easy for users to navigate.
Auto Digitizing: The software comes with an auto-digitizing feature that allows users to convert images into embroidery patterns quickly.
You may also browse this blog's list of the top embroidery digitizing software.
Editing Tools: The software has powerful editing tools that allow users to adjust and refine their designs. These tools include resizing, rotating, mirroring, and more.
Font Library: Design Doodler Embroidery Software comes with a font library that contains a wide range of fonts that users can use to add text to their designs.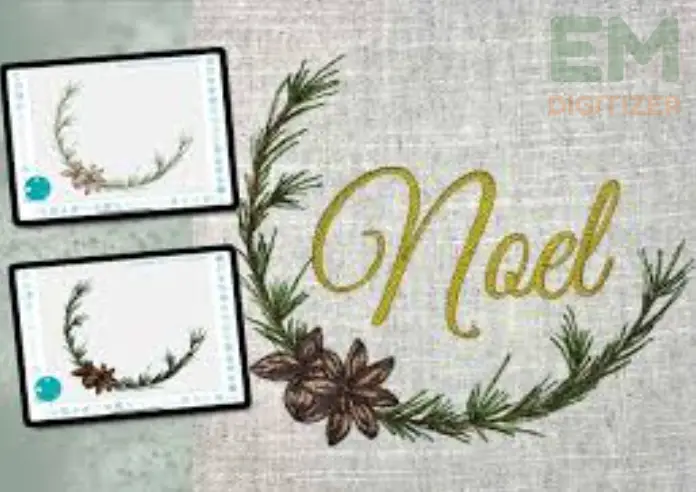 Click here to learn more about the top embroidery fonts that can be utilized to create amazing masterpieces.
Color Matching: The software has a color matching feature that allows users to manage and match the colors in their designs with the thread colors in their embroidery machines.
Stitch simulator: The software has a stitch simulator that enables users to preview them before stitching them out.
Image Trace: The software comes with an image trace feature that allows users to convert raster images into vector images for better embroidery results.
This article will show you the differences between raster and vector images as well as how vector conversion services improve the modern world.
Tutorials: Design Doodler provides users with various tutorials to help them get started. These tutorials cover various topics such as how to create designs and how to use the software.
Compatibility of Design Doodler Embroidery Software
This Software is available for both PC and iPad. The PC version is compatible with Windows operating systems and can be downloaded from the official website of Design Doodler.
Both versions offer similar features for designing and digitizing embroidery patterns, but there may be some differences in the user interface and functionality depending on the device you're using.
How To Use Design Doodler Embroidery Software?
Here are the steps you can follow to use the software for creating embroidery designs:
Download and install the software on your computer.

Click on "File" and select "New" to create a new design. Choose the fabric type and hoop size you will be using for your embroidery project.

Use the drawing tools in the software to create your design.

You can use various tools such as lines, curves, circles, and rectangles to create your design.

You can also add text to your design using the text tool. Once you've created your design, you can add colors and stitch types to each element of your design.

You can choose from a variety of stitch types, such as satin stitch, fill stitch, and applique.

Once you have completed your design, you can preview it to see how it will look when embroidered.

To preview your design, click on "View" and select "Preview Embroidery".

Save your design by clicking on "File" and selecting "Save As". Choose a file format that is compatible with your embroidery machine.

You can then transfer the file to your machine using a USB drive or another transfer method.

Load your fabric and hoop into your embroidery machine and begin stitching your design.
It is important to note that creating embroidery designs using the software requires some level of skill and experience.
It may take some time and practice to create a design that looks good when embroidered. You may also need to adjust the settings on your embroidery machine to achieve the desired results.
Want to become a master digitizer? Read this blog to find out the top tricks that will make you an expert in the digitizing industry.
Benefits Of Design Doodler Embroidery Software
Some of the benefits of using this software include:
1- Easy Design Creation
With Design Doodler Embroidery Software, users can easily create their embroidery designs using a range of tools and features.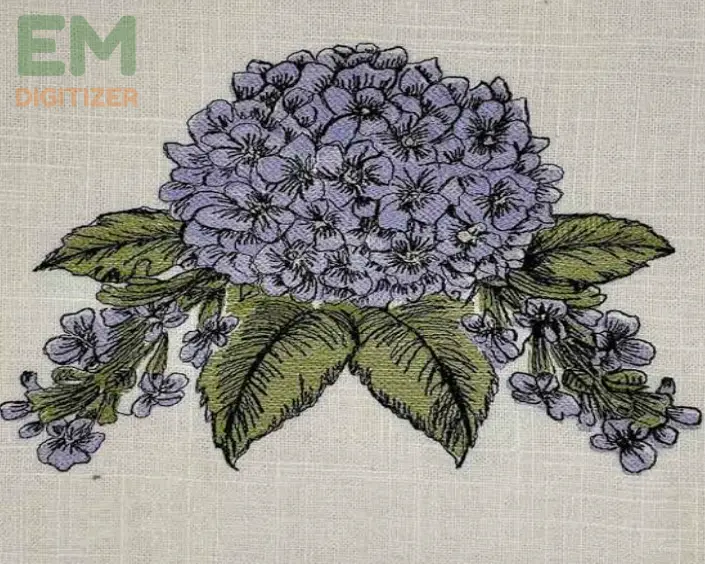 Design doodlers are typically user-friendly and require little to no prior design experience, making them accessible to a wide range of users.
Additionally, design doodlers often have features that enable users to customize and manipulate their shapes easily.
For example, Users can change the color, size, and orientation of their shapes, as well as add additional elements like text and icons.
Using a design doodler for creating simple shapes can be useful in various scenarios, such as creating social media graphics, designing presentations, or even creating quick sketches for brainstorming ideas.
The simplicity and ease of use of design doodlers make them a valuable tool for anyone looking to create simple shapes quickly and efficiently.
2- Edit Existing Designs
The software also allows users to edit existing embroidery designs. This can be helpful when trying to make adjustments to a design or when customizing a pre-existing design to fit a specific project.
Doodler embroidery software offers advanced editing tools such as:
resizing, rotating, flipping, and mirroring, as well as options to change stitch types, density, and direction.
These tools allow users to modify existing designs or create new ones from scratch.
Check out the guidelines here if you want to resize an embroidered design to meet the specifications without sacrificing quality.
3- Helps In Previewing Design
The software provides a preview of the embroidery design before it is stitched out. This allows users to make any necessary changes before committing to the final design.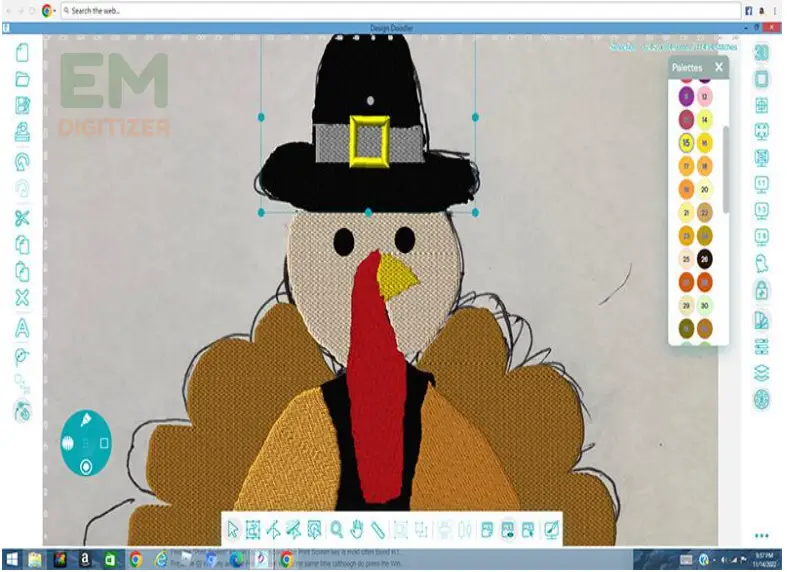 For example:
If a user is designing a logo and they notice a typo or a design element that doesn't look quite right, they can make changes before finalizing the design.
4- Better Command Over Object Properties
The "changing object properties" feature in design doodler is helpful because it allows designers and artists to quickly and easily modify the appearance of objects in their designs.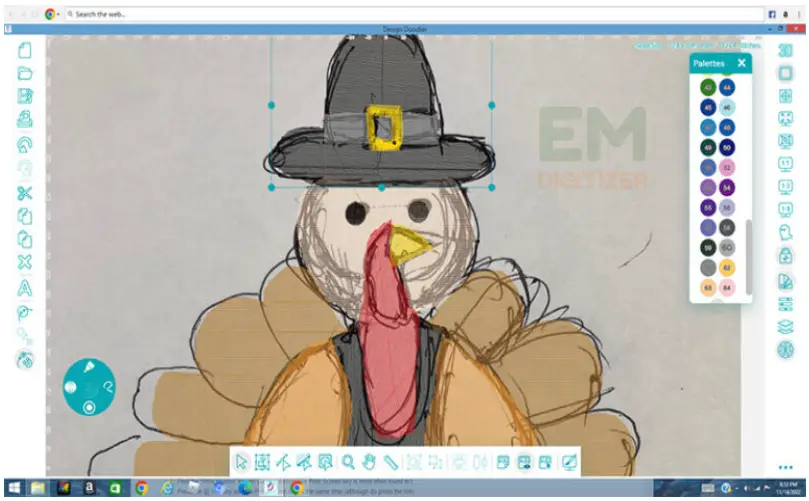 This feature allows users to adjust properties such as Color, size, shape, opacity, and texture, among others, which can greatly enhance the visual appeal and effectiveness of a design.
For Example: Imagine you are designing a website and want to create a call-to-action button that stands out from the rest of the page.
By using the "changing object properties" feature, you can easily adjust the color, size, and font of the button until it looks exactly the way you want it to.
Similarly, if you are creating a digital illustration, you can use this feature to experiment with different shapes, textures, and colors until you achieve the desired effect.
5- Import And Export Designs
The software can be integrated with other embroidery machines and software, allowing users to import and export designs easily.
The ability to import and export designs in Design Doodler is useful for designers who work with multiple tools and want to bring their work together in one place.
To import a design:
You simply need to go to the "File" menu and select "Import."

Then, select the file you want to import and follow the prompts to bring it into Design Doodler.
To export a design:
You need to go to the "File" menu and select "Export".

And then choose the format you want to export the design in (Such as PNG, JPG, PDF, or SVG) and follow the prompts to save the file to your computer.
6- Achieve High-Quality Professional Results
Design Doodler software can help achieve high-quality results of stitches and embroidery designs in several ways.
First, it allows users to create and edit designs digitally, making it easier to visualize the final product and make adjustments before actually stitching the design.
Additionally, design doodler software often includes tools to help users create complex designs with intricate details, such as fill patterns, shading, and lettering.
These tools can help users create more detailed and realistic designs, which can result in a higher-quality finished product.
For example:
Imagine that you want to create an embroidered design of a flower:
With design doodler software, you could import an image of a flower and use the software's tools to trace the outline of the flower and fill in the petals with a pattern.

You could also add shading to create depth and dimensionality.

The software would then generate a stitch file that could be used by an embroidery machine to create the design.
This step-by-step guide will show you how to digitize your favorite flower embroidery design to be used on the chosen material.
Without design Doodler software, creating a similar design would require a lot of trial and error, and the final product may not be as detailed or precise.
With the software, however, you can create a design quickly and easily, with a high degree of accuracy and detail.
Conclusion
Design Doodler embroidery software is a powerful tool for embroidery enthusiasts, whether you are a professional embroiderer or just starting.
With its user-friendly interface, range of design tools, and automatic stitch generation feature, Design Doodler makes it easy to create custom embroidery designs that reflect your style and creativity.
So why not give Design Doodler a try and take your embroidery skills to the next level?