Are you looking to create a bulk vector graphic design? If so, you'll likely need vector conversion services(e.g, outsource from em digitizer)
Vector conversion is the process of converting raster images, such as JPEGs or PNGs, into vector images that can be scaled up or down without losing any bit of detail of the original one.
In this guide, we'll discuss what vector conversion services are, why they're necessary, and how they can help you achieve a bulk vector graphic design that you can be proud of.
Embroidery Digitizing Services
If you are looking for embroidery digitizing services, EMDigitizer is one of the best embroidery digitizing company. Providing all types of embroidery digitizing. I recommend you try digitizing services.
What are Vector graphics?
Vector graphics are digital images created using mathematical equations rather than pixels and made up of lines, curves, and shapes that are defined by their geometric properties such as position, direction, and length.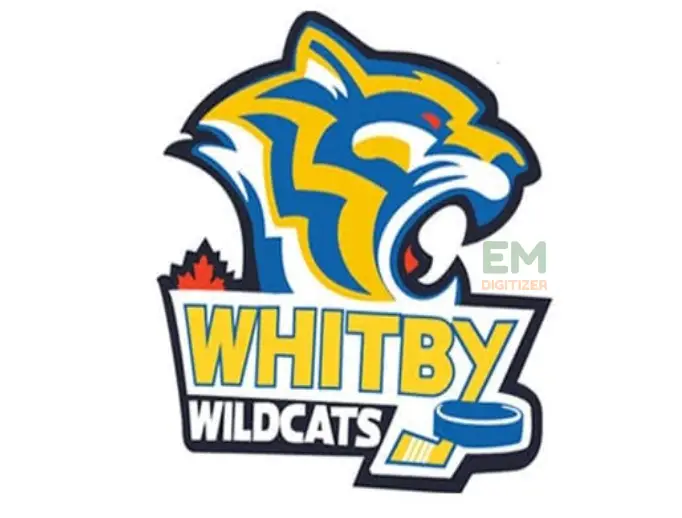 They are often used to create logos, icons, typography, and other types of graphic design elements that need to be adjusted to different sizes and still maintain their crispness and clarity.
What Is Vector Conversion?
Vector conversion is the process of transforming raster images (pixel-based visuals) into vector graphics.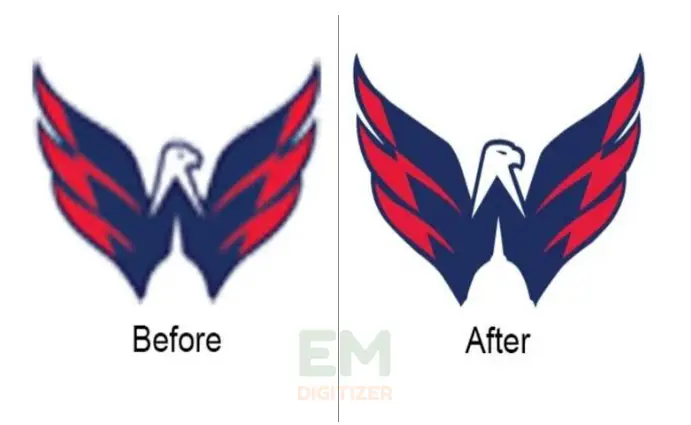 This procedure entails following the image and generating a vector file that may be standardized to any size without cutting corners.
Why Use Vector Conversion Services?
Vector conversion services can be incredibly useful for businesses and individuals who need to create bulk vector graphics.
Here are a few reasons why:
Turning raster photos into vector graphics can be a time-consuming operation, especially if you have a significant number of images to convert.
You can save time and focus on other elements of your business by delegating this process to a competent vector conversion service.
Vector graphics are extremely adaptable and may be used for everything from advertisements to business cards.
You may assure that your raster images can be utilized in a number of applications without compromising performance by converting them to vector graphics.
When it comes to graphic design, image quality is crucial. Raster images are composed of pixels, which when scaled up or down can induce ambiguity or distortion.
Vector graphics, on the other hand, are composed of lines and curves that can be adjusted without quality loss so vector conversion services will assist you in creating high-quality images for your projects.
In-house vector conversion can be expensive, especially if you engage a designer to produce vector images from scratch, which is far more pricey than converting raster images.
Outsourcing vector conversion services might be a cost-effective approach for obtaining high-quality results without breaking the bank.
Are you concerned about the expense of digitizing a logo for branding or recreational use? Click here and see the whole guide.
Different Types Of Vector Conversion Services
Vector conversion services can offer a variety of different services to help achieve bulk vector graphics.
Among the most popular options are:
Vector Conversion For Bulk Designs
Vector conversion is a useful technique for large-scale design and application development and You can build scalable versions of your ideas by transforming raster images into vector images.
Bulk vector conversion services can be beneficial for designers and applications that need high-quality visuals including logos, cartoons, and animations.
Raster To Vector Conversion
Vector conversion services entail manually tracing or using automated tools to convert a picture in raster format (e.g., JPG, PNG, BMP) to vector format (e.g., SVG, AI, EPS).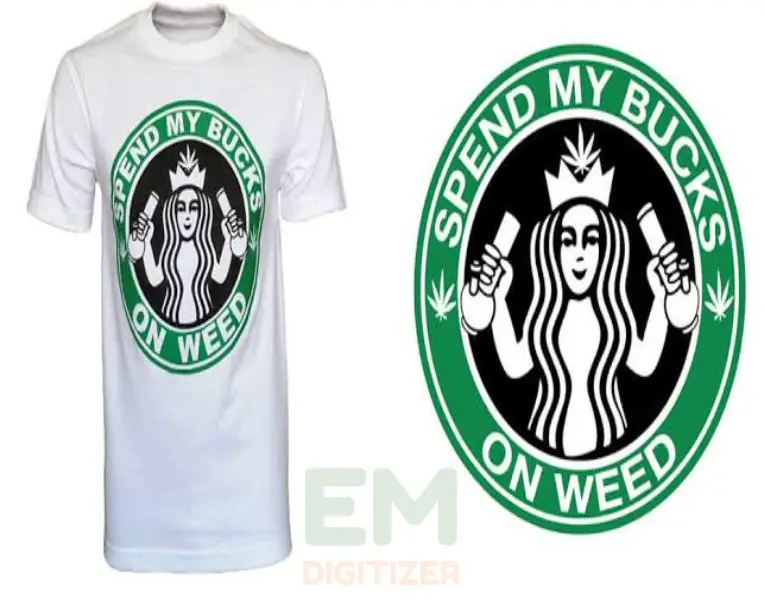 The major purpose of raster-to-vector conversion services is to transform low-resolution photos into elevated and high-resolution graphics that are adjustable without affecting the quality of the photo.
Applications
Graphic design

Engineering

Architecture

Digital art

illustration or animations

Scaling or printing
If you are seeking to outsource artwork while staying within your budget, here is a list of the best digitizing service provider companies.
Bitmap To Vector Conversion
Bitmap to vector conversion, also known as vectorization or tracing, is the process of converting an image in raster format (such as JPEG, BMP, PNG, or GIF) into a vector format (such as SVG, AI, or EPS).
This is one of the biggest vector conversion services which is performed to generate a vector-based image which offers more versatility in its usage.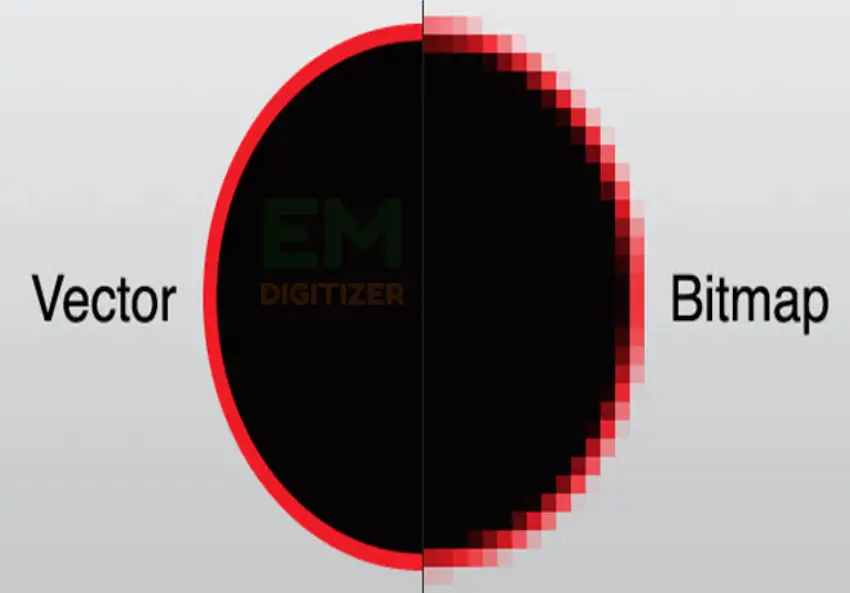 It can be used to change the colors, shapes, and other features of the image and have a number of applications:
logos

Drawings

And other designs that require frequent resizing.
Worried about quality when resizing embroidery designs? Don't worry. Go ahead and learn the rules in this tutorial.
Sketches To Vector Conversion
Vector conversion services are a great way to turn sketches into customizable vector images that can be employed for a wide range of purposes, including:
Printing

Digital Marketing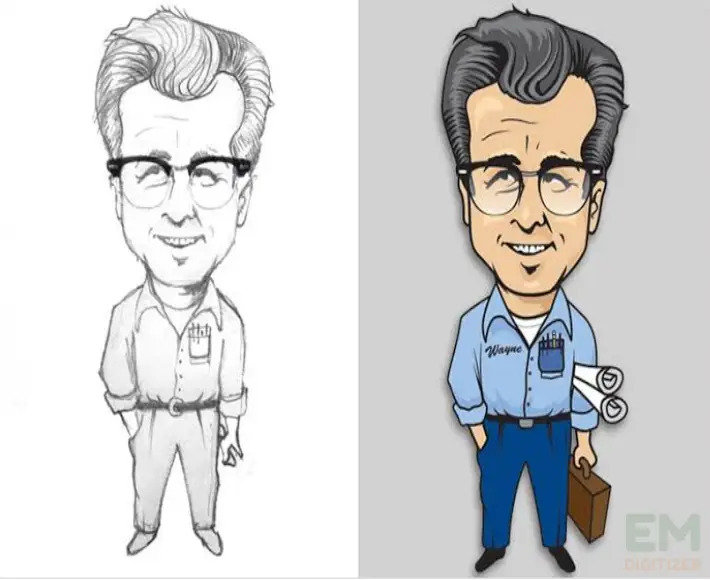 This is done by a professional company to create high-quality digital copies of hand-drawn artwork which can be readily altered, resized, and transformed without reducing the quality or resolution.
Logo To Vector Conversion
When a logo is converted to vector format, it may be expanded without loss of detail, thus making it appropriate for use in a variety of media such as printing, web, signage, illustrations, and embroidery.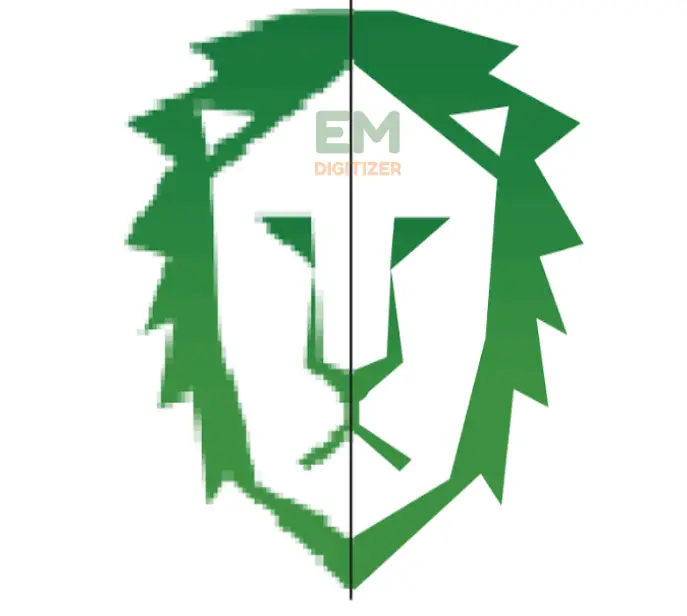 Moreover, vector logos are easily changed and edited, allowing the designer to alter the color, form, and size of the logo without having to rebuild the complete image from scratch.
Applications
Can easily be transferred to different materials and sizes, such as vinyl or metal.

Provide a consistent and professional look across all marketing materials from business cards to billboards.
Want to introduce printing methods to your apparel business but unsure how? Read this post to learn which is the best printing method for you.
Photo To Vector Conversion
This is one of the greatest vector conversion services, which entails tracing the raster image's edges and outlines to create a vector file that can be adjusted in both directions without compromising quality.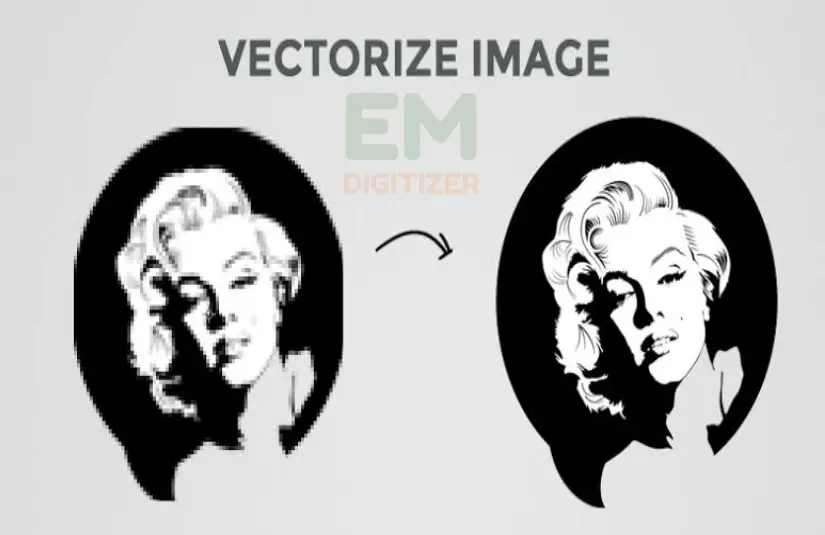 Converting photos to vectors is also prevalent in CAD (computer-aided design) systems, where vector graphics are utilized to create complex technical designs and blueprints.
In this tutorial, you will learn how to turn your photos into an embroidery design for incredibly beautiful results.
Applications
Used for Icons, posters, and commercial design tasks.

Commonly used in architectural and engineering drawings, as they allow for precise measurements and scaling.

Used in embroidery machines, allowing for high-quality, precise stitching.
3D To Vector Conversion
The process of transforming a three-dimensional (3D) object or scene into a vector-based representation is known as 3D to vector conversion.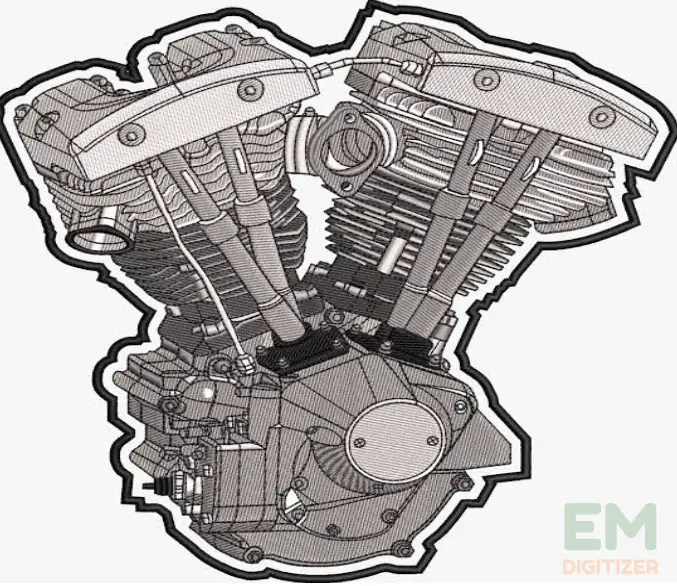 The resulting vector format can be used in a variety of applications, including computer-aided design (CAD), animation, and virtual reality.
Applications
Architects and product designers create 3D models of their designs using CAD software, then converted them into vector format for use in:
Technical drawings

Schematics

Embroidery designs
Because vector formats are lightweight and readily edited and modified, 3D models can be converted to vector formats to create animations and graphics.
View the article on making 3D embroidered leaves for an example of how to construct 3D models and try your hand at it to entertain yourself.
JPG To Vector Conversion
Converting a JPEG or JPG to vector format can be handy when you need to enlarge an image to a bigger size without sacrificing quality or when you need to modify or manipulate the image.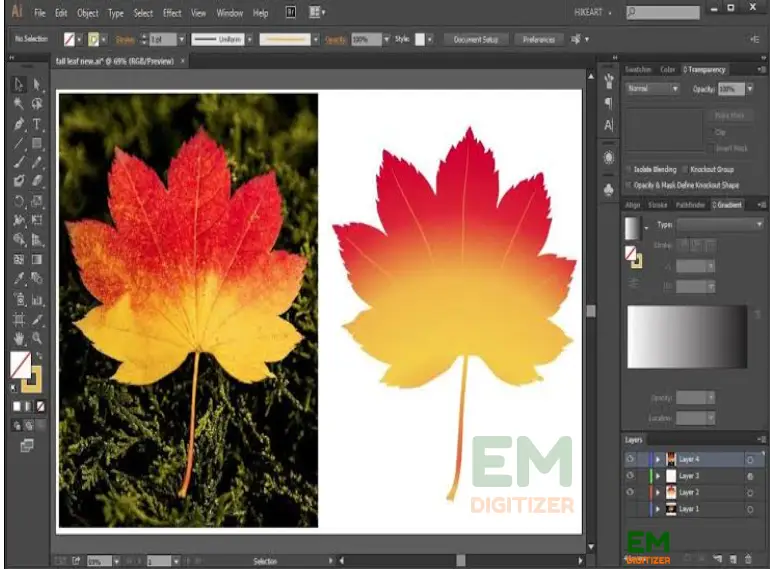 Visit the guide to learn how to convert image to embroidery files(JPG to DST/PES etc) which can be employed for a wide variety of uses.
Vector images are also typically smaller in file size than raster images, making them easier to store, transfer and use in a variety of applications such as:
Print

Digital media

Promotional materials
Applications
They are ideal for logos, icons, and other graphics that need to be reproduced in different sizes and formats.

Used in technical drawings or diagrams where precise measurements and shapes are required.
Cost For Vector Conversion
Several designer agencies and marketing organizations frequently require vector conversion services and can hire these services while staying within a certain budget.
The best way to save money is to acquire vector conversion for large designs which use high-quality professional printing approaches.
While there are several techniques to save money such as:
1)Selecting the suitable font style throughout vector conversion.
2)The file's quality ought to be acceptable, and it's important to indicate how the information will be used on items.
3)Vector conversion services are available in a variety of sizes, from intricate designs to solitary emblems.
4)The price will be determined by the project's size and complexity.
5)But most competent operators set affordable pricing to ensure that everyone takes advantage of these vector conversion services.
Here is a list of the best embroidery digitizing services provided by the companies, with em digitizer ranking first.
We highly recommend you access Emdigitizer for outsourcing vector conversion services.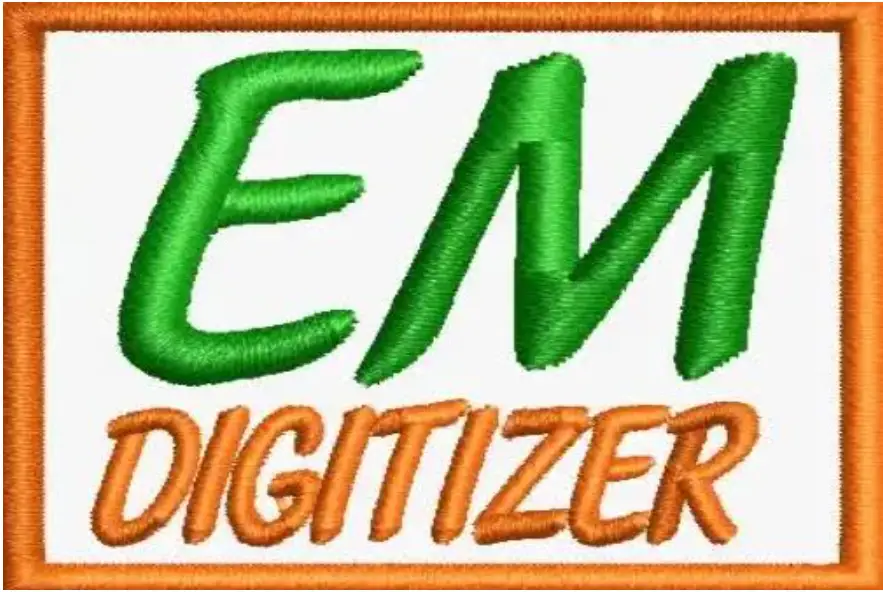 This is where you'll find a group of competent and expert designers who understand your needs and criteria in order to deliver high-quality results on the time and budget you've selected.
With over ten years of professional experience in the digitizing sector, we have provided the top embroidery digitizing services and have owned enough success to satisfy our customers' expectations.
We employ cutting-edge techniques and technology to ensure that we can deliver the most effective results at a fast turnaround time.
From the aforementioned vector conversion services, whether bitmap, sketch, logo, or 3D conversion into large vector graphics, we aim to bring you exceptional quality end results without surrendering originality.
Conclusion
I hope you all find this post informative, and whenever you need vector conversion services, you will think of Emdigitizer for high-quality outcomes without exceeding the spending limit.
Vector graphics are digital images created using mathematical equations rather than pixels and made up of lines, curves, and shapes.
They are often used to create logos, icons, typography, and other types of graphic design elements that need to be adjusted.
Technical drawings by architects

Schematics

CAD

Animations

Graphics
With vector graphics, you may have these benefits:
High-quality results

Wide range of applications like graphic designing, drawings, icons, banners, business cards, animations, etc.
If you have a large number of photos to convert into vector graphics, you can outsource vector conversion services to em digitizer. That will save you both time and money.