To find out the answer of above mentioned statement, you need to have in-depth knowledge of vector logo design, vector logo file formats, the difference between vector and raster graphics and the importance of vector logo design in branding and marketing to enhance the growth of your business. All you need will be found after reading this blog post.
Embroidery Digitizing Services
If you are looking for embroidery digitizing services, EM Digitizer is one of the best embroidery digitizing company. Providing all types of embroidery digitizing. I recommend you test digitizing services.
Overview Of Logo And Vector Logo Design
Your logo is the main base of a company and is responsible for long-lasting impressions on customers. digitizing is one of the best vector art service provider companies that offer high-quality vector logos to advertise your brand in the market. But before this, it is important to be familiar with the definition of a simple logo and vector logo that will let you know the basics and advantages of vector logo design.
Logo
It is an image used to represent something such as a company in a unique way. It serves as a "trademark" for a company to advertise their products or brand. And then depending upon their mode of creation by computer software, logos are either vector-based or raster-based and used for various purposes.
If you want to digitize a logo design visit our website logo digitizing to avail our services.
Vector Logo
Highly flexible elements such as curves, lines and various shapes are modified to create vector-based logos. You can easily edit your vector logo files by using vector-based programmes such as Adobe Illustrator and others. Vector logos have a better display even when you increase their size.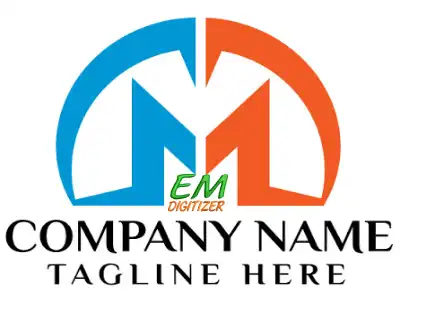 Advantages Of Vector Logo Design
Due to the flexible nature of vector logos and better display, it is highly preferable for posters, banners, ads and billboards without losing resolution.

Graphic designers use vector logos at a large scale as a starting point for their project's designs.

You can add multiple colours, text and shapes to create unique illustrations with the ability to edit even after completion.

Used to create posters, banners, printing media, illustrations, billboards, ads etc.
Vector Logo VS Raster Logo
To find out the reason why a vector logo is better than a raster, you must keep in mind the different features of vector and raster graphics, file formats and uses.
Vector based logo
As stated above, a vector logo is editable and made up of scalable elements which are defined in terms of mathematical equations. You will notice sharp lines when you see them at a high resolution because these lines are not messed up so give a fine look. Typography, brands, icons or illustration are depending upon the Vector logo to retain the quality of their elements.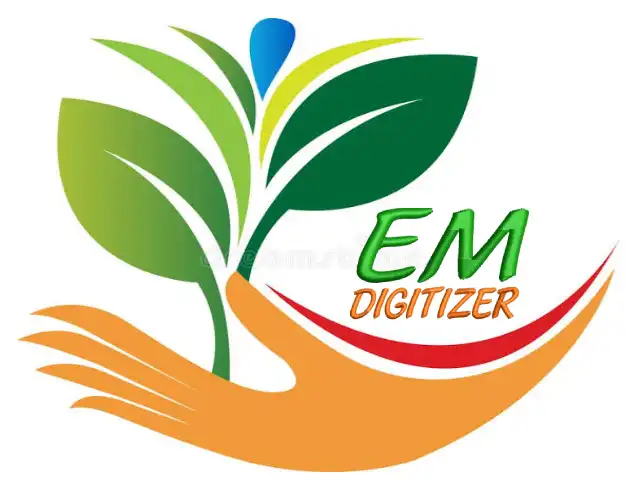 Vector file format
The most suitable file formats for vector logo design are Adobe illustrator, SVG, EPS and PDF.
If you have a intres in the logo digitizing you must visiti our blog about logo digitize. It must be helpfull for you.
AI(Adobe illustrator Artwork)
It is used by most skilful designers to make company logos, digital illustrations and in print media.

The vector logo design is editable without losing the quality of the geometric elements and this editing offer is given by Adobe illustrator.
EPS(Encapsulated Postscript)
With EPS vector file format due to its easy-to-edit ability, one can easily edit and resize the vector logo design without compromising its quality.

Like Ai, these file formats are mainly used by professional graphic designers and print professionals.

You can also save raster files as EPS but they can be

used as vector files.

Moreover, this file works best with two-dimensional images and text also.
SVG(Scalable Vector Graphics)
As the name suggests, SVG files can be scaled to the size you want and designed to be used on the web.

You can also view this file type in the browser even with different devices as it is XML based.

XML is a widely used language on the internet that is readable by both humans and machines.

Meanwhile, these files are used for web images and icons and can also be stapled with CSS which stands for cascading Style sheets.
PDF(Portable Document Format)
This file format is easy to edit, print and exchange documents.

PDF files can be edited easily in Adobe Acrobat.

You can not only view your print material either logos or books but can convert pdf to other image file formats according to your need.

PDF logo is generated by photoshop, PowerPoint and other software.

One can export logos in PDF file formats through Adobe illustrator but cannot create them.

The downside of PDF file format is that you can only view your data but you cannot edit.
Raster Based Logo
Raster-based graphics consist of various coloured square pixels and due to this reason, raster graphics reveal a blurry look and snaggy edges when you stretch or zoom out such graphics.
Raster File Format
The most common file formats for raster files are JPG and PNG.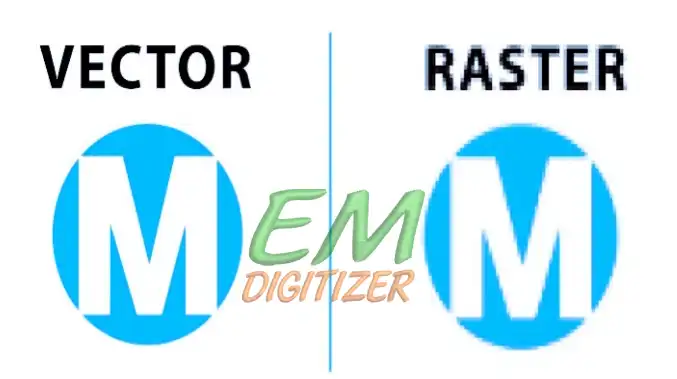 How To Use A Raster Logo?
You can use raster graphics for various online applications such as:
Facebook profile picture

Web Designing

Minor edits

Digitized photographs
5 Reasons- Why Should a Brand's Logo Be a Vector Logo Design?
Having a vector logo design is beneficial for branding and attracting customers using visual presentation. With time, ideas behind logo digitization become more technological. Have a look at the list of those features of vector logos that make vector logo design the best choice for branding and marketing other than raster images.
Scalable Feature Of Vector Logo Design
Vector logo design is highly scalable which means you can increase its resolution. As vector logos are not made up of any pixels, this feature allows the artwork to be scalable. You will still get a fine and clean look when zoomed out without deterioration of quality. The reason is the use of mathematical codes and equations that are used to create the logo with high scalability. What offers these logos such scalable features are their designing tools as Adobe illustrator and Coreldraw etc. That's why you should choose vector logo design for your brand promotions as it is easily scared to large and small formats depending upon your need.
Vector Logo Design Is Editable
Other than scalability, it is very easy to edit vector logo designs. In some projects, we need to change the colour or rearrange the pattern. We can easily perform this operation via Adobe illustrator which is the best file format for vector logo design. So you can easily edit your design file if your customers require editing in the logo and its colours. This is another reason behind using vector logo design for the popularity of your brand.
Vector Logo Design Has Export Options
When dealing with vector logo design, you will get infinite options to export vector to vector or vector to raster formats. Just click shift+Command+S to take this file to the "Save as" menu. And in this way, you can easily save your documents in suitable vector file formats such as SVG, AI, EPS or PDF etc. The purpose of using a raster file is that when you are asked to send the draft of your logo, export it in raster file format to avoid any inconvenience faced by your clients. Because some companies don't use vector-based software or devices through which they can open the vector logo design file in the browser.
Supports a Variety Of File Formats
Vector base logo design supports SVG, EPS, AI and PDF file formats that offer amazing features such as scalability, editing, exporting and storing large files. Having a lot of options to save the design in different file formats and its compatibility with CSS language while working are the basic reasons why vector graphics are better than rasters.
Marketing Of Brands Is More Effective With Visual Presentation
A logo is a key factor that decides the success of marketing and promotion of your brand because vector logo design gives your brand a professional look due to its large display and nice presentation.
Most designers themselves prefer the use of vector logo design because of multiple colour options with 2D/3D displays. Just by a mere look, customers get to know about your brand so your logo should be prominent and it is only possible when you will make use of vector logo design.
If you are confused to set the price of our digitize logo. Visit our blog for complete guideness about how does it costs to digitize a logo.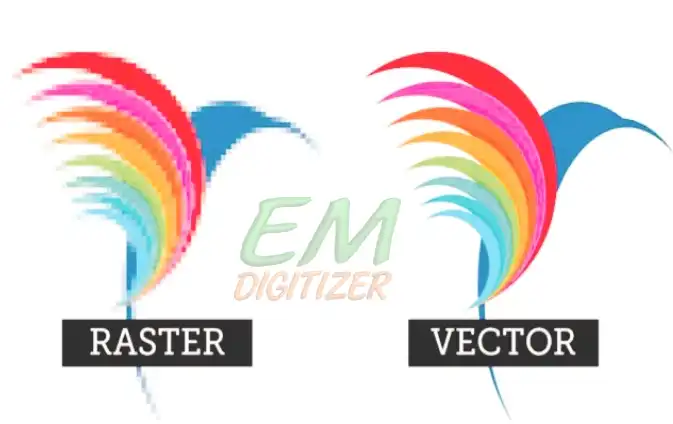 Conclusion
Using vector logo design for your brand is a great step for advertising and promoting your brand in the market. Because of the scalable and flexible nature of vector logo design, most designers add vector art services to their businesses. It will bring your product or brand into the market in a more attractive way. Hopefully, this post lets you consider the vector logo design for your branding by keeping in mind the features and advantages.